A Handy Tool: A Celebrity Perv Apology Generator
With so many famous people being taken down for a variety of indiscretions big, small and horrendous, the need for apologies has never been greater. But who can afford an expensive publicist who can craft these important pieces of groveling? That's where The Celebrity Perv Apology Generator comes in, a free Internet-based service that will offer the right apology for the right occasion.
Here's an example:

Hmm. Not bad. Let's try again.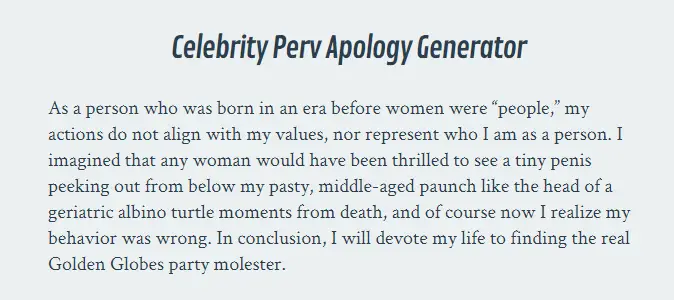 Maybe not. Once more.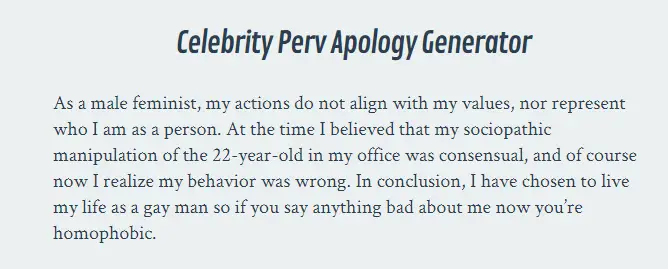 Not great, but have you ever read a celebrity perv apology that's actually worked?