Happy 10th Birthday, iPod!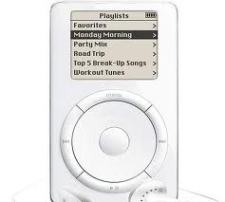 Ten years ago today, in the fog that followed 9/11, Steve Jobs stood in front of an audience and unveiled the first generation iPod.  (I have a story about the weeks leading up to that.  Read it here.)
When Apple introduced iTunes in January 2001, it only worked with Macs.  Getting the music off a Mac and onto an MP3 player wasn't easy.
The iPod changed all that–and more, of course.  And not always for the better, too.
For example, here's a great New York Times interview with Daniel Levitin, the author of This is Your Brain on Music.  While the iPod offers unparalleled musical convenience, it's also dumbed us down when it comes to the notion of high fidelity.
Meanwhile, there's more buzz about Apple's intentions when it comes to the future of the iPod.  With sales down 27% from 2010, how much longer will the company support the device?