Have You Heard of the Indie-Friendly Music Streaming Service Called Earbits?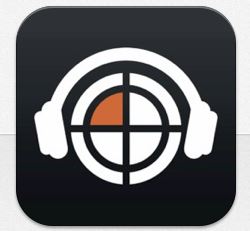 Earbits is an indie music Internet radio platform that Android users have been able to access it for almost two years now. Finally, though, there's an iOS version. From RAIN:
Promoting itself as "Independent radio with no commercials," earbits removes money from its relationship with users, while also paying its catalog artists with social currency such as newsletter signups, song tweets, and Facebook shares.
Earbits offers typical genre-based, lean-back listeningwith a few hundred house channels. There is no artist-seeded functionality as in Pandora or iTunes Radio. You can skip tracks, backward and forward. The stream is completely uninterrupted. On-demand listening is available throughout the catalog, in exchange for accumulating points for socially supporting artists. (More on that in a minute.)
The music-discovery value of Earbits is based on the curated indie-artist catalog, which is fractional by iTunes Radio standards — somewhere north of 100,000 tracks from 10,000 artists represented by 500-plus labels. In contrast, iTunes Radio has its long arms around 30-million tracks, and Pandora's slow-growing music genome provides over a million. But the tiny Earbits pool can be startlingly refreshing when nearly every track is a new discovery, which is RAIN's experience.
Intrigued? Just wait until you get to the part about how artists are paid. Keep reading.