Having Surgery? Break Out the Classical Music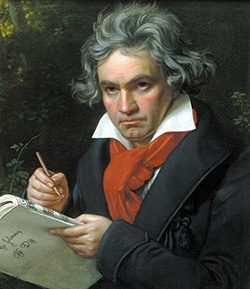 Anyone who's ever watched any medical drama on TV knows that surgeons like to play music while they operate.  Plenty of studies have been done proving that music in the operating theatre can actually make things go much better for the surgeon and thus the patient.  
Here's more proof, this time from the patient side.  From The Telegraph:
In the study, published in the journal Annals of the Royal College of Surgeons, 96 patients undergoing minor surgery were randomly assigned either music or silence. All were awake during their procedures, which included routine removal of skin lesions and cleansing of upper limb wounds after accidents.
The half played music reported lower anxiety levels and lower breathing rates than the others.
The medics did not evaluate whether Beethoven was better for patients than Bach.