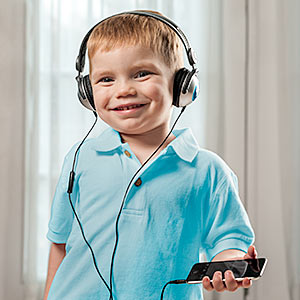 When I saw this last night, I was kind of stunned. With hearing loss such a great concern, why haven't we seen more products like this?
They're called Kids Headphones. They're the right size for tiny skulls and the volume is limited so the little buggers don't blow out their ears before they're in kindergarten.
And for $30, the price is reasonable.