Headphones Made For Sustainability AND Sound
A little while ago, I took a solid look at the Meze 11 Deco earbuds. They were really good earbuds with a nice sound and they were made with wood.  As I said then, my only problem was I'm more of an headphone guy. I guess someone was listening because a friend sent me an email about Lukapier Inc's Kickstarter.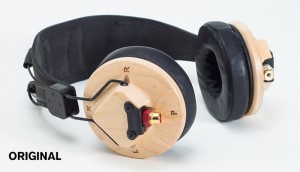 Made from hard Canadian Maple and aircraft aluminum (durable and light weight), these babies look really good and best of all, they're trying to make them with a minimal amount of plastic so it will be easier to recycle when the head phones are done. I really like the look of them and the company is promising great sound. Some of the models are built from old skateboard deck.
It's a great idea and after my experience with wooden earbuds, I'm dying to give these a run. Take a look at their Kickstarter and if you like what you see, support the project.