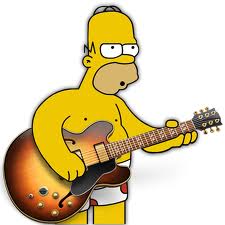 Metal is one of those genres that will alight and germinate everywhere. Take a look at this article about the heavy metal scene in Afghanistan.
When 23-year-old Solomon "Sully" Omar felt the music scene in his native Denver wasn't giving him what he was looking for, he made a radical move. He headed for Kabul, capital of the war-torn country his parents had fled decades ago.
"I came here to continue my education and at the same time see what's in the music scene here and bring some of the skills and abilities that I have to the music scene," says Omar.
Omar is a member of District Unknown, a full-on metal band whose performance was one of the highlights of the recent Sound Central Festival of alternative music and arts in Kabul. More than 30 bands performed over four days during the third annual event.
And if you can imagine it, District Unknown's sweat-inducing set had the hundreds of Afghan spectators on their feet.
Omar says he was pleasantly surprised to find an actual music scene when he arrived in Kabul.
"I was expecting to find" — he pauses — "nothing."
"I didn't know there was like crazy metal and dub step," Omar says. "I really wasn't expecting music to be alive and breathing and well and healthy here in Afghanistan."