Help Rush's Geddy Lee Help Canada's Woodland Creatures. You Heard Me.
Love animals? Want to help the environment? A Rush fan? Then think about helping the Canadian Wildlife Federation, which has 150 limited edition numbered prints of wildlife photography taken by–wait for it–Geddy Lee.
I've been a Rush fan for decades and I had no idea that Geddy was into this sort of thing.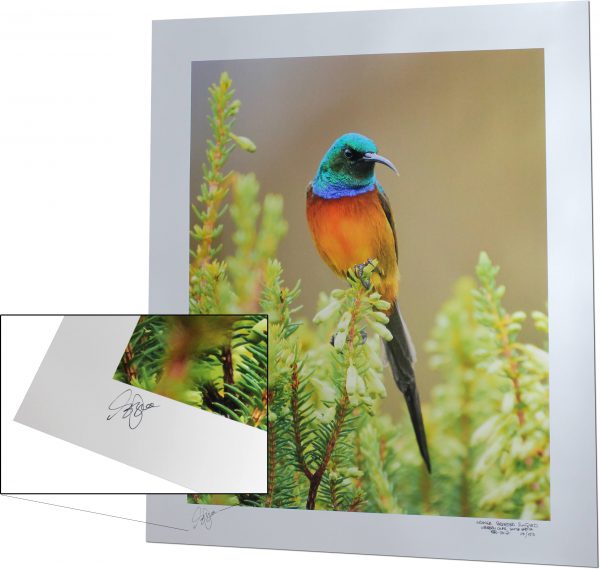 I quote from the press release:
CWF's "RUSH of Nature" initiative gives RUSH fans an opportunity to share in Lee's love of wildlife photography while helping support CWF's wildlife conservation programs across the country. The 150 prints will each sell for $150 as part of CWF's Canada 150 celebration designed to encourage Canadians to #ConserveTheWonder.
"We are extremely thankful that Geddy is as adept with a camera as he is with his bass," said Shauna Pichosky, CWF Director of Marketing.  "A print Geddy offered us in 2016 sold out in three hours. RUSH fans are loyal and when a member of the band aligns with a cause fans know it's a worthy one. This initiative gives fans an opportunity to get Geddy's autograph on a unique creation from the artist."
The new photograph was taken during Lee's trip to South Africa earlier this year and the stunning numbered prints are expected to sell just as quickly.
"I spent the month of February exploring different parts of the Western Cape," said Lee. "While waiting under a tree in between rain showers we were able to follow and capture this fantastic Orange Breasted Sunbird who was resting amongst the beautiful and endemic Fynbos growths."
The prints go on sale July 29th at midnight eastern time through the CWF online shop which fans know is also Geddy Lee's birthday.