Here are photos from blink-182's return to Toronto
[A report by Ross MacDonald. – AC]
The mood in Toronto was abuzz on Thursday night: the weather was perfect, the Leafs finally beat the Panthers in a second-round playoff game, but most importantly it was punk-rock night down at the Scotiabank Arena. It was a triple-bill headlined by blink-182 backed up by Turnstile and Beauty School Dropout.
The show started relatively early in the evening because three bands were performing. Beauty School Dropout took to the stage as the arena was still filling up.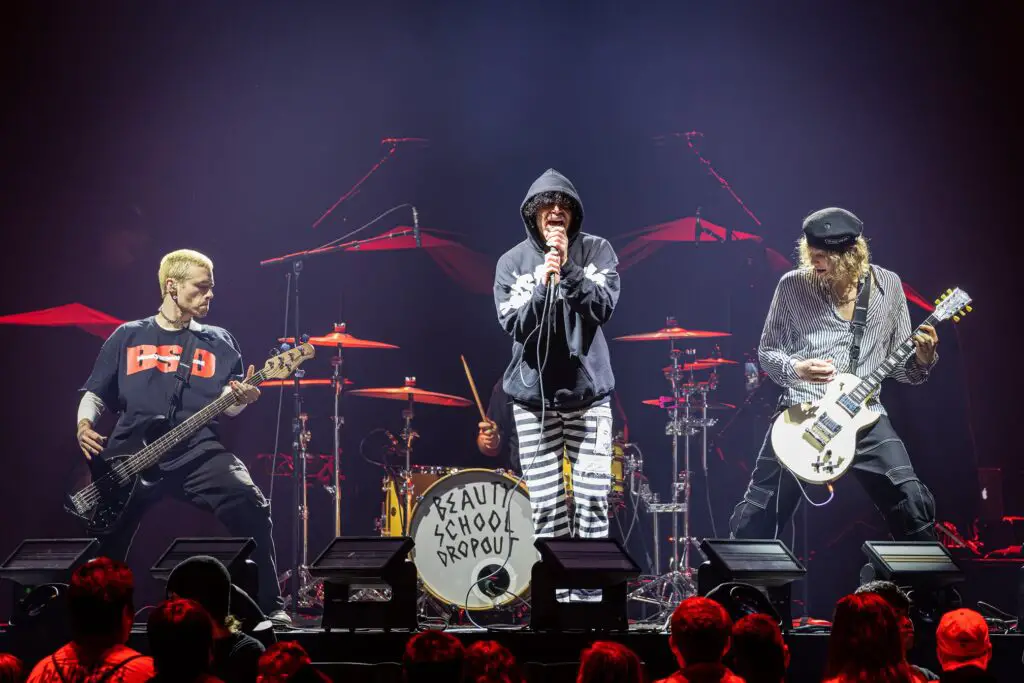 Lead singer Colie Hutzler started quietly, but in less than a minute the band was at full speed and full volume, and they never slowed down. It was a relatively short set but fueled by relentless energy by all the band members.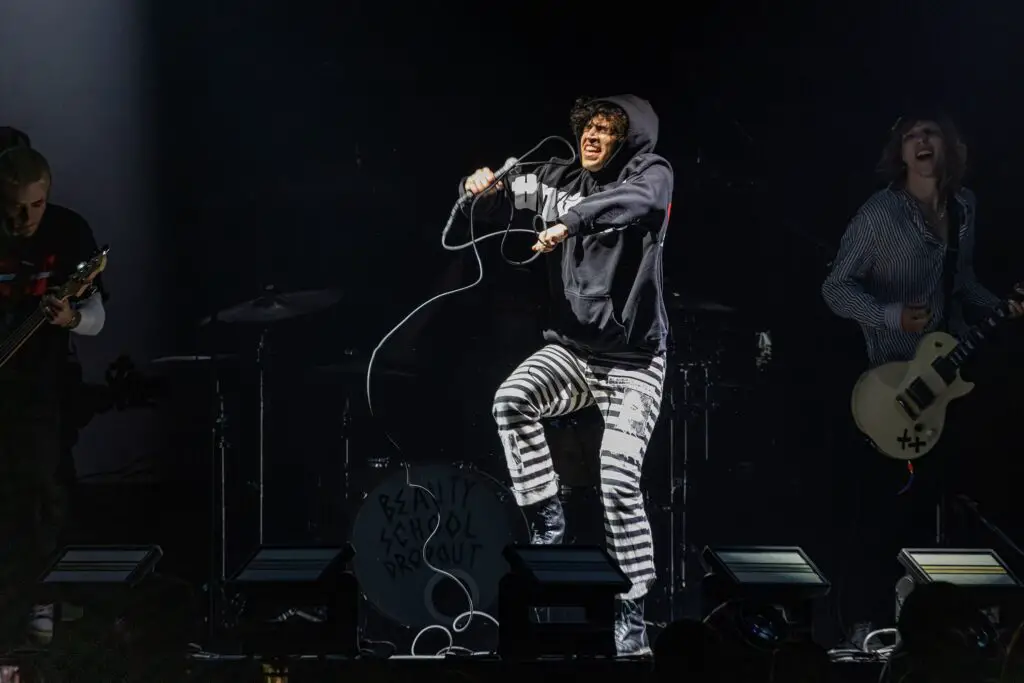 After a short break to change the stage setup, Baltimore punk group Turnstile arrived quietly on the stage. There were a few raised eyebrows as the band started off with Brandon playing a quiet piano intro in subdued light, but that just led into musical mayhem.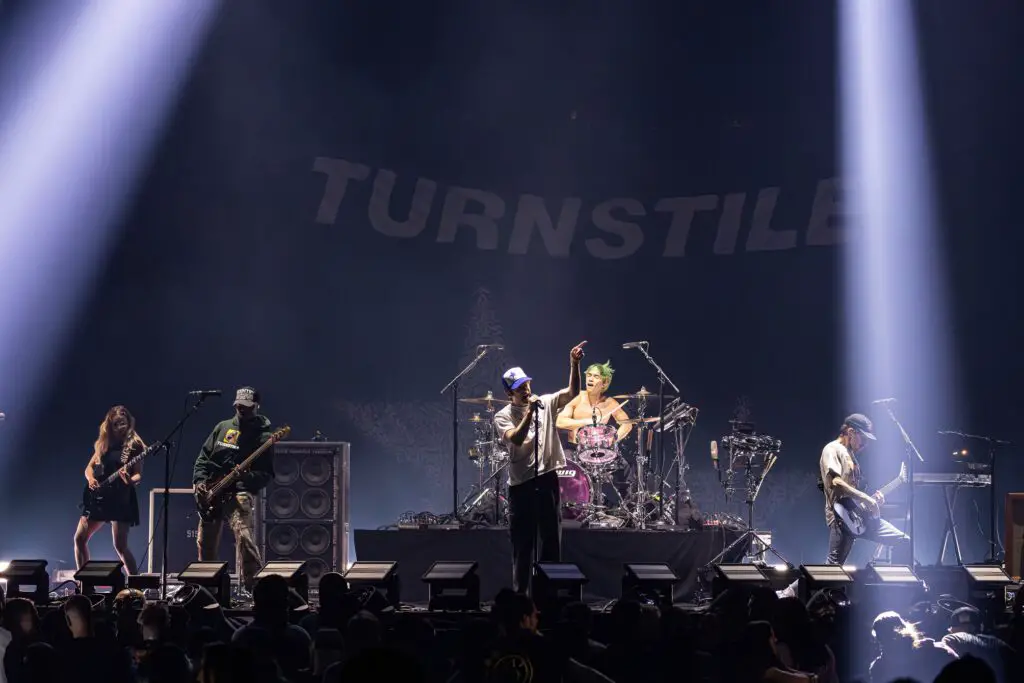 It's easy to see why Turnstile received a trio of Grammy nominations this year, they compose and perform their music fast, melodious, and with meaningful lyrics; true punk rockers!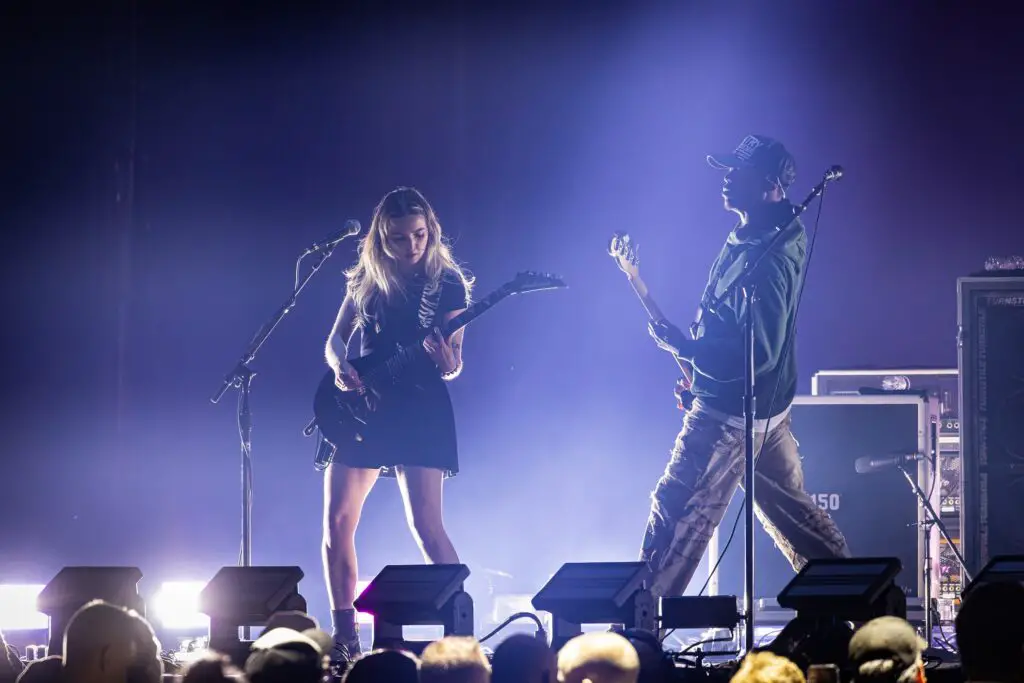 Before blink-182 arrived on stage, the house PA system played the theme to '2001: A Space Odyssey' by Richard Strauss, while on the back screen the smiley face from the cover of blink's untitled album was drawn out. Then in a flash blink was on stage belting out 'Anthem Part Two' and everyone in the arena leapt to their feet.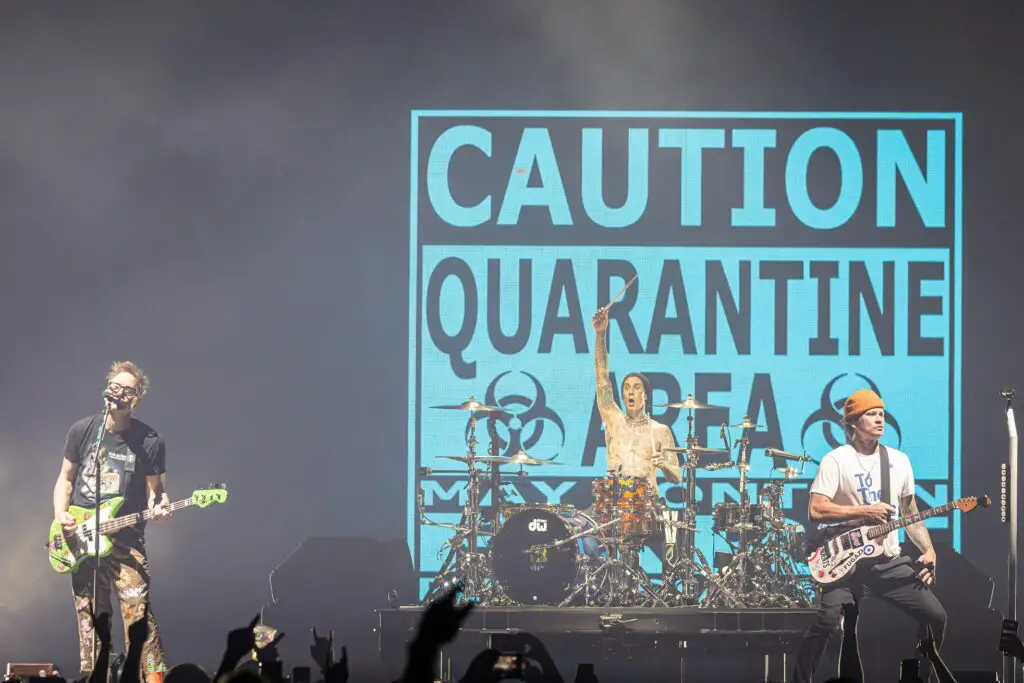 And to everyone's delight, it was blink-182's preeminent lineup: Mark Hoppus, Tom DeLonge, and Travis Barker. If there can be a silver lining to Mark's 2021 successful battle against stage 4 cancer, is that there was a meaningful reconciliation with Tom. And as we know, this led to a return to said classic lineup.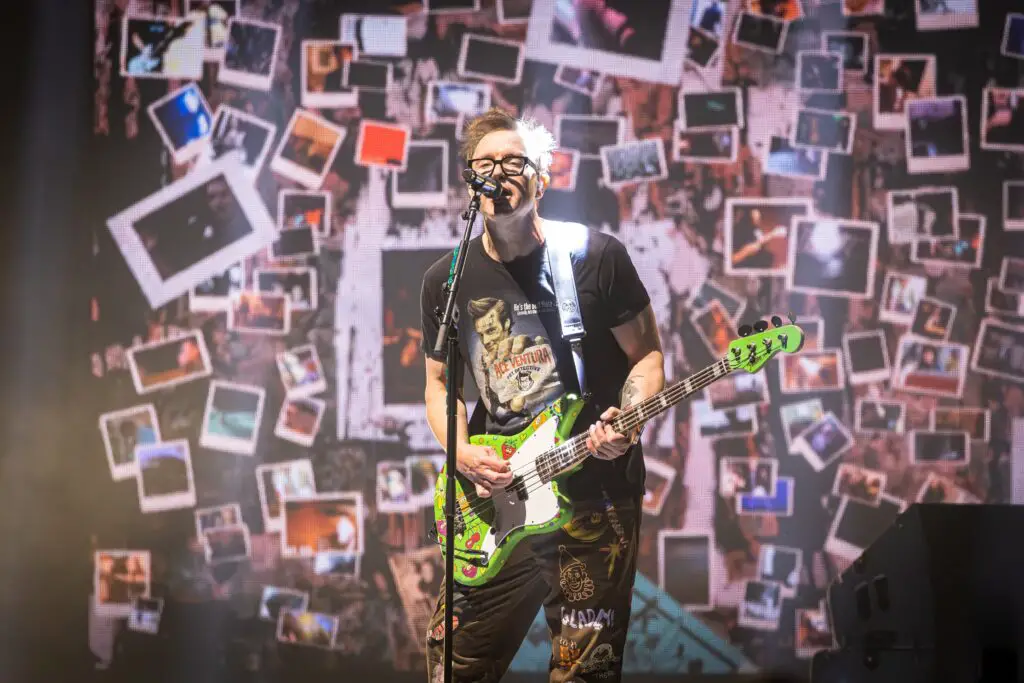 Back in February, during rehearsals, Travis dislocated his ring finger, and tore some ligaments, requiring surgery; which also led to some canceled shows. But it seems that his finger must be fully healed. Although it was taped to an adjoining finger, Travis was pounding the skins as fast and hard as ever, and spinning his sticks without missing a beat, literally.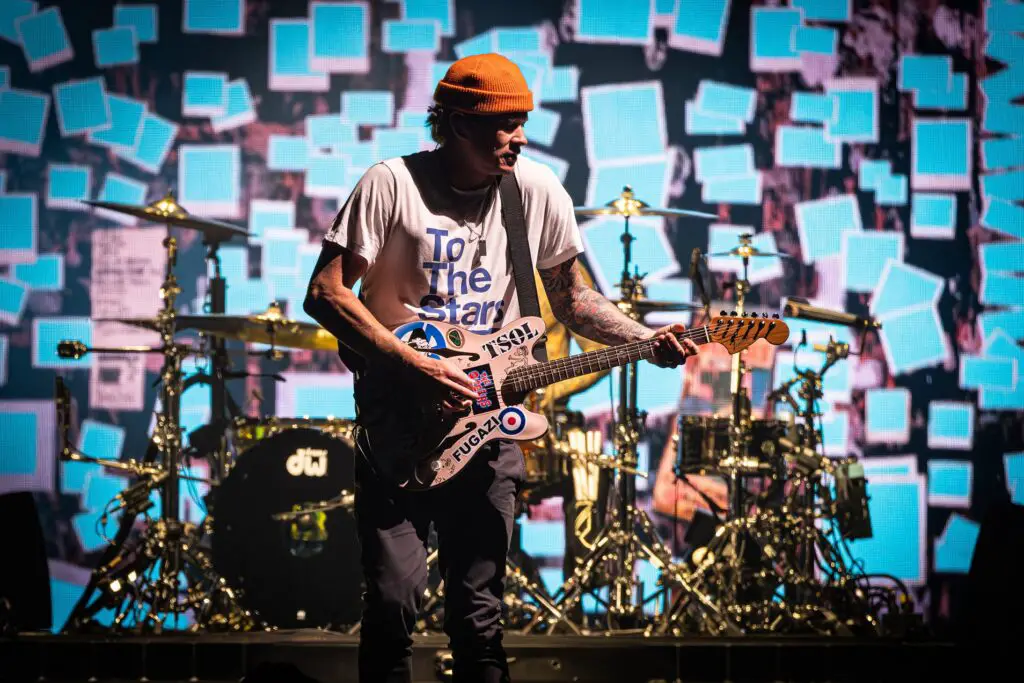 Tom and Mark definitely had that 2000's chemistry going: their back and forth vocals and harmonies were as strong as ever. They seemed genuinely happy to be playing together again, it was evident in the tempo and energy.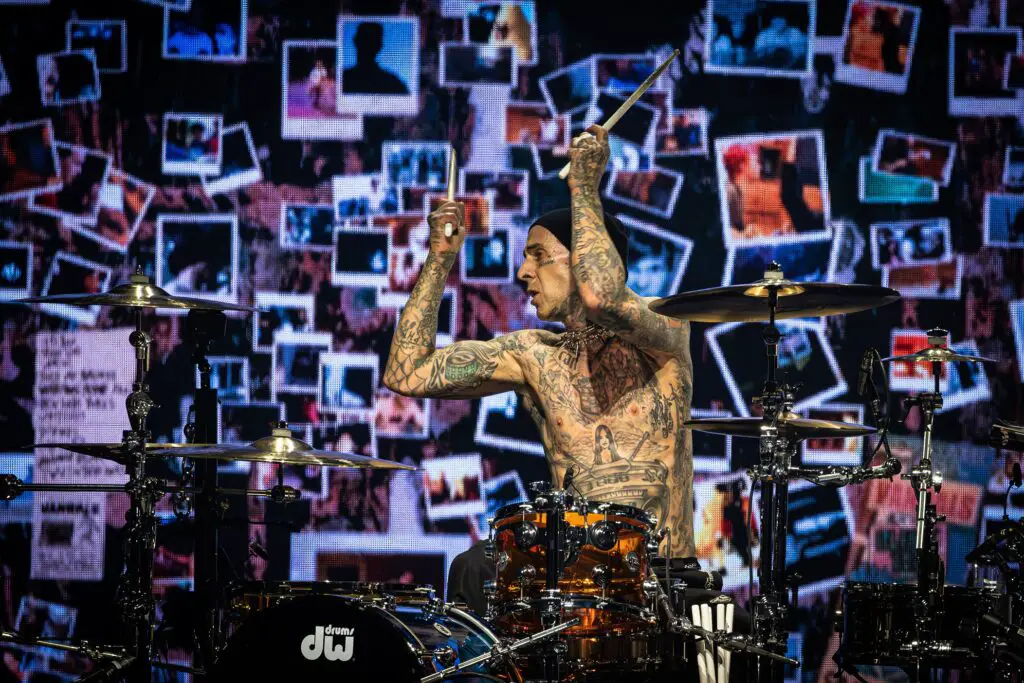 The Toronto fans loved to hear all their old blink-182 favourites, but their massive new single 'EDGING' had everyone singing along too.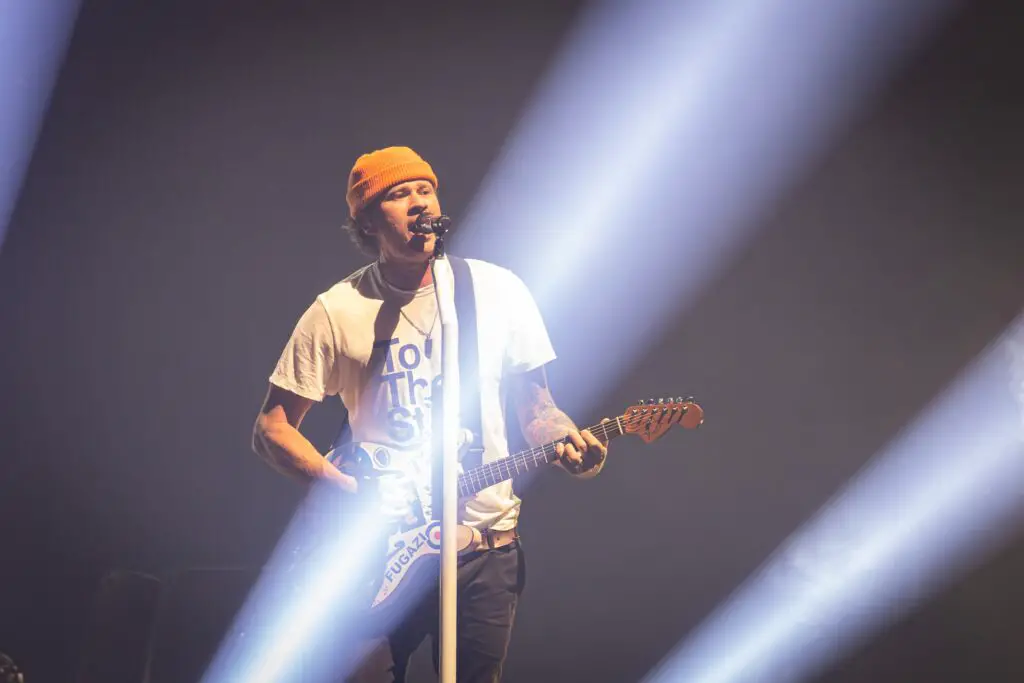 And there were other aspects of blink's show that catalyzed the fans' emotions: from the backlit signage, some of which was NSFW, to the explosions of confetti. Screaming guitars, pounding drums, melodic bass lines, and the lighting all gave a sensory overload.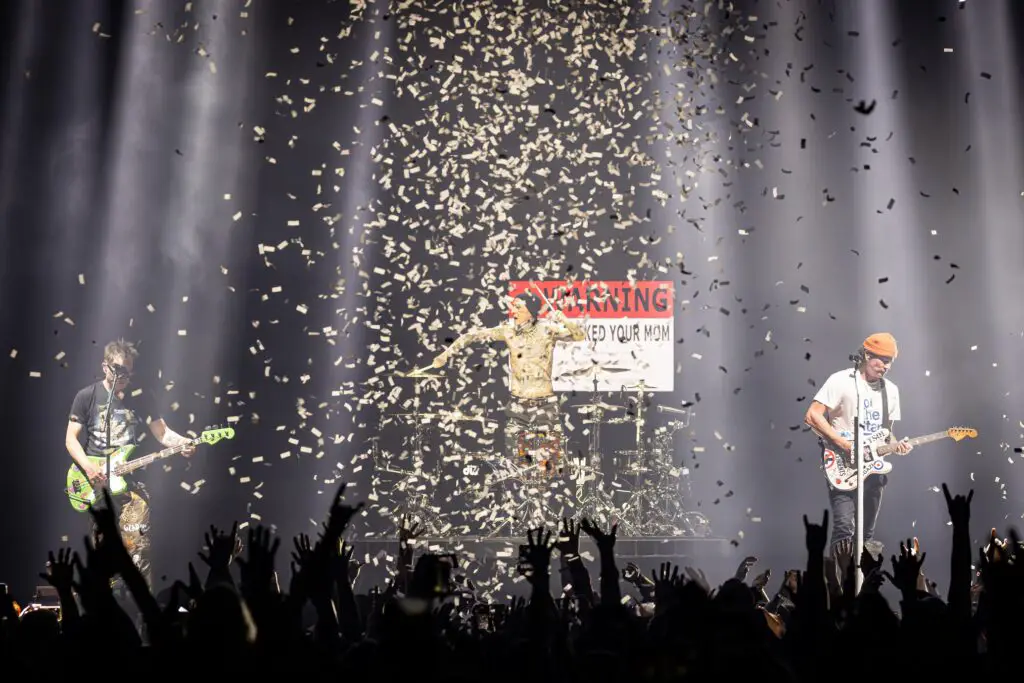 As with all good things, this concert too unfortunately came to an end. As the fans started to file out, the PA played Kool & The Gang's 'Celebration', with everyone singing along: "Celebrate good times, come on!!"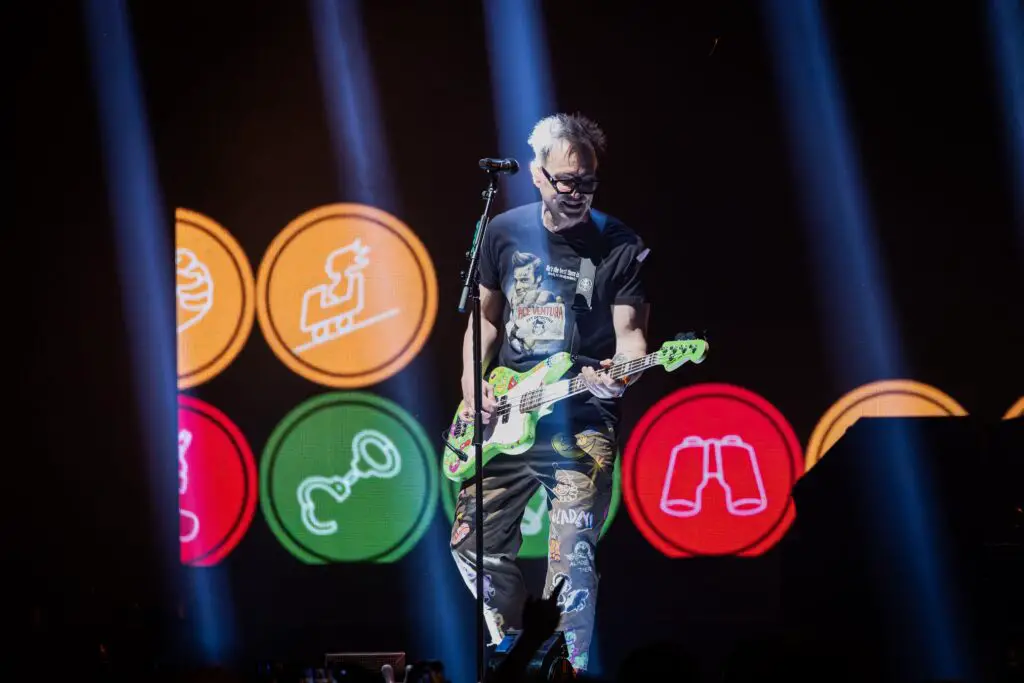 blink-182:
Mark Hoppus – bass, vocals
Tom DeLonge – guitars, vocals
Travis Barker – drums
Turnstile:
Brendan Yates – lead vocals, keyboard
Daniel Fang – drums
"Freaky" Franz Lyons – bass, vocals
Pat McCrory – lead guitar, vocals
Meg Mills – guitar, vocals
Beauty School Dropout:
Colie Hutzler – lead vocals
Bardo Novotny – guitar
Beepus – bass