Here comes the TikTok streaming music service
TikTok is a growing force in music, minting new stars (albeit often briefly) on almost a daily basis. Older songs used in videos find new life and end up as hits once again. The big downside for users is that if they encounter a 30-second clip of a song they like, they have to leave the app to hear the whole thing. Spotify, Apple Music, and the rest of them have benefited from this. But bot for much longer.
After months of rumours, it appears that TikTok will soon roll out a streaming music service. ByteDance, TikTok's parent company, already has Resso, a streamer operating in Brazil, India, and Indonesia. It's just now a matter of time before Resso rolls out in multiple territories under the name TikTok Music. Australia, New Zealand, Mexico, Malaysia, and Singapore seem to be first on the list.
How do we know this? Trademarks have been filed. There's a site called music.tiktok.com which, although registered, is set to private. And people have dug into the code for Resso and found references to TikTok Music.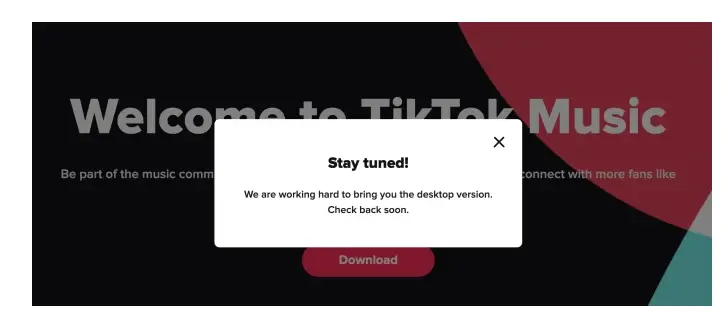 And then there's this.
The big issue, however, is how much ByteDance/TikTok is willing to pay for music. There are negotiations happening now with the three major labels and things might not be going well. One study suggests that an artist will earn $8 from one million plays.
This will be interesting.