Here is the Engineering Sketch for Dave Grohl's "Dave of Thrones"
"He'll do something cool and weird. You watch."
I was talking to a friend about the Foo Fighters imminent return to the stage Saturday. "A hometown show on the 4th of July after a spectacular accident that forced the cancellation of some high-profile shows? You bet Grohl is going to make an entrance. It will be legendary."
And it was.
So let's talk about the so-called "Dave of Thrones." Who came up with that? Dave, of course.  And he was high on Oxy at the time.  Mashable quotes him as saying:
"So I took a couple oxys — don't touch that shit — and I drew a picture and said, 'You know what? If we're gonna go out and do that Washington D.C. show…'," he told Saturday's crowd. "I was high as a fucking kite when I drew that picture. I said, 'I'm not missing that show for the world. You build me that throne and we'll place a Washington D.C. rock concert.'"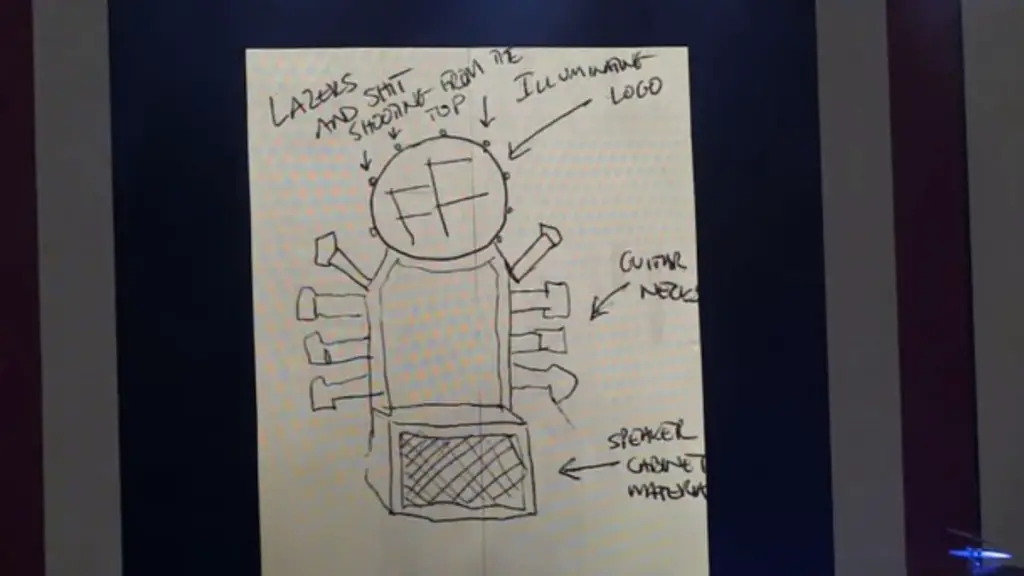 More on the Foos return here. Next stop on the tour is tomorrow at the Molson Amphitheatre in Toronto.