Here We Go, Blaming Satan Again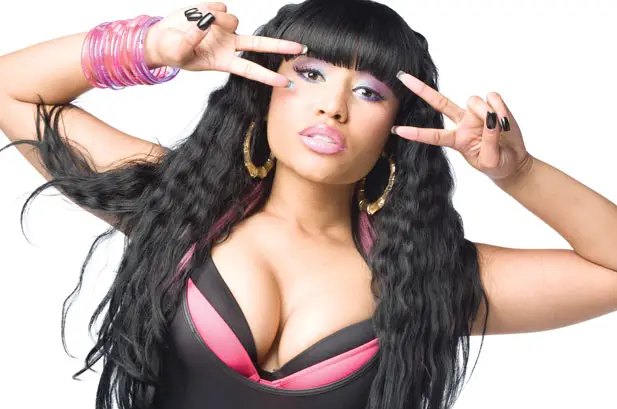 Satan (not exactly as illustrated. Besides, she got the devil horns wrong.)I thought we were beyond all the scare tactics about rockers and pop artists being in league with the devil. Apparently not. The only difference is that this time, we're not talking about Black Sabbath, KISS, Marilyn Manson or some black metal band from Norway. No, the Evil One is in kahoots with–wait for it–Nicki Minaj.
Fox News has published a story on a new generation of Satan-friendly pop stars like Minaj, Lady Gaga and even Kanye West that is getting attention from some far-flung places. RT, the Russian English language news network, emailed me last night asking for a comment on the story.
Okay, here it is. THIS IS NOTHING NEW, PEOPLE! MUSICIANS HAVE BEEN INVOKING BEELZEBUB FOR SHOCK VALUE AND TO ATTRACT ATTENTION FOR DECADES! SINCE BEFORE ROCK'N'ROLL WAS BORN, IN FACT!
Forget about Jimmy Page's fascination with the Black Arts and Aleister Crowley. Forget about Motely Crue shouting at the devil. Hell, disregard Screaming Lord Sutch and his act back in the 50s.
We can start this the-devil's-involved-in-music business with bluesman Robert Johnson selling his soul to the devil at a crossroads near Dockery Plantation in Mississippi and go back from there all the way to the legend Faust.
This Fox article is nothing but a rehash of the same old fears and "What about the children?" hysteria that comes around every couple of years. Yet I'll bet that a lot of these same people let their kids dress up as zombies and ghouls every Halloween because it's "cute."
Hell, if these folks want to see some really scary shit, pop on a Deicide album. Nicki Minaj is an amateur.