Here's a forgotten recorded music format: The pocket 45.
Even though I consider myself something of a student of dead recorded music formats, I don't ever remember running across the pocket 45, a 4-inch flexible record that spun at 45 RPM.
Created by Philco, a division of the Ford Motor Company, the little bendy records–officially called The Hip Pocket Record–debuted in 1967.
Three labels, Atlantic, Roulette, and Mercury, were part of the launch. Each record contained two songs (both on one side; there was no B-side) and sold for around 69 cents each at Woolworths and some Ford car dealerships.
Artists like The Doors, Otis Redding, Aretha Franklin and Van Morrison has material issue on the new records. There are even some Beatles pocket records on the Apple label out there somewhere.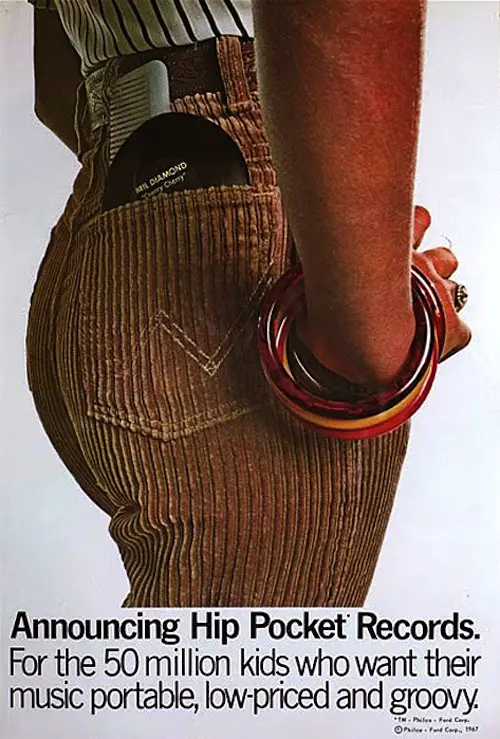 There were even special portable record players just for the new format.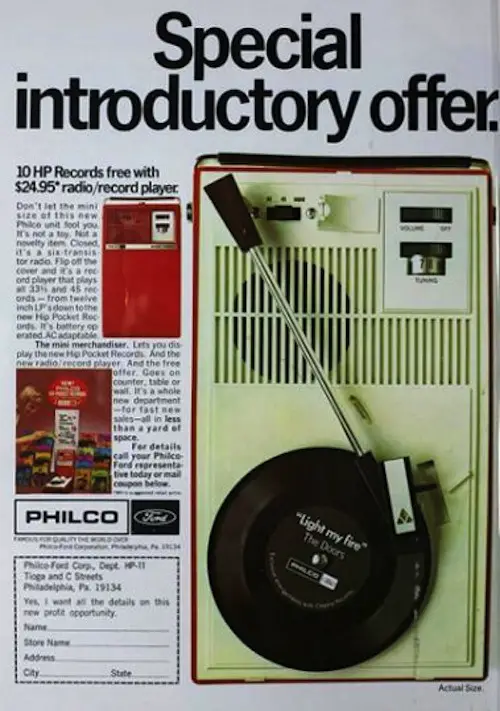 Here's what it was like to play one of these things.
Guess what? it failed. The records themselves were fragile and wore out after about a dozen plays. And when it came to portability, you couldn't really beat the rise of the compact cassette.
To learn more about the Hip Pocket Record, head to The Vinyl Factory.