Here's a new study on workout music. Does any of this ring true for you?
Many people use the motivating power of music to get them through an exercise session, so it's no wonder that a Fitrated, a company that reviews fitness equipment, would commission a survey on workout music.
Here's what they report. Any of this work for you? I quote:
Lady Gaga is the most popular artist in the world for working out
Pop (53%) is the most popular genre, followed by Hip-Hop/Rap and Classic Rock
The Weeknd, Queen, Red Hot Chili Peppers, The Chainsmokers, and Metallica are the top artists in their respective genres
Fast-paced beats, motivational lyrics, and bass are the most desired element
Let's get a little more granular:
Top 6 Workout Music Genres
| Genre | Percentage Listening During Workouts |
| --- | --- |
| Pop | 53.4% |
| Hip-Hop/Rap | 48.6% |
| Classic Rock | 46.3% |
| Alternative | 30.4% |
| Electronic Dance Music | 29.2% |
| Heavy Metal | 24.0% |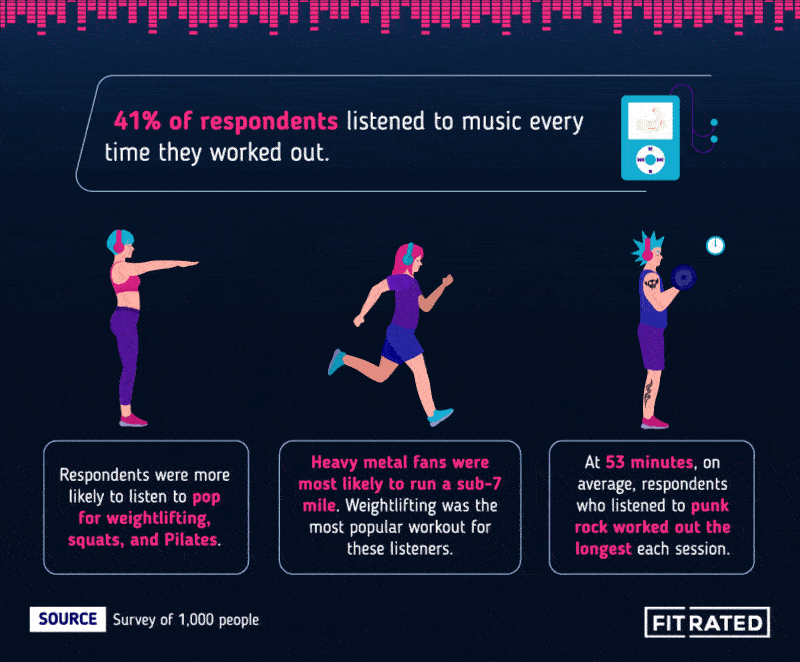 Into rock and alternative? Check this out:
Classic Rock
Queen
AC/DC
Aerosmith
Alternative
Red Hot Chili Peppers
Linkin Park
Nirvana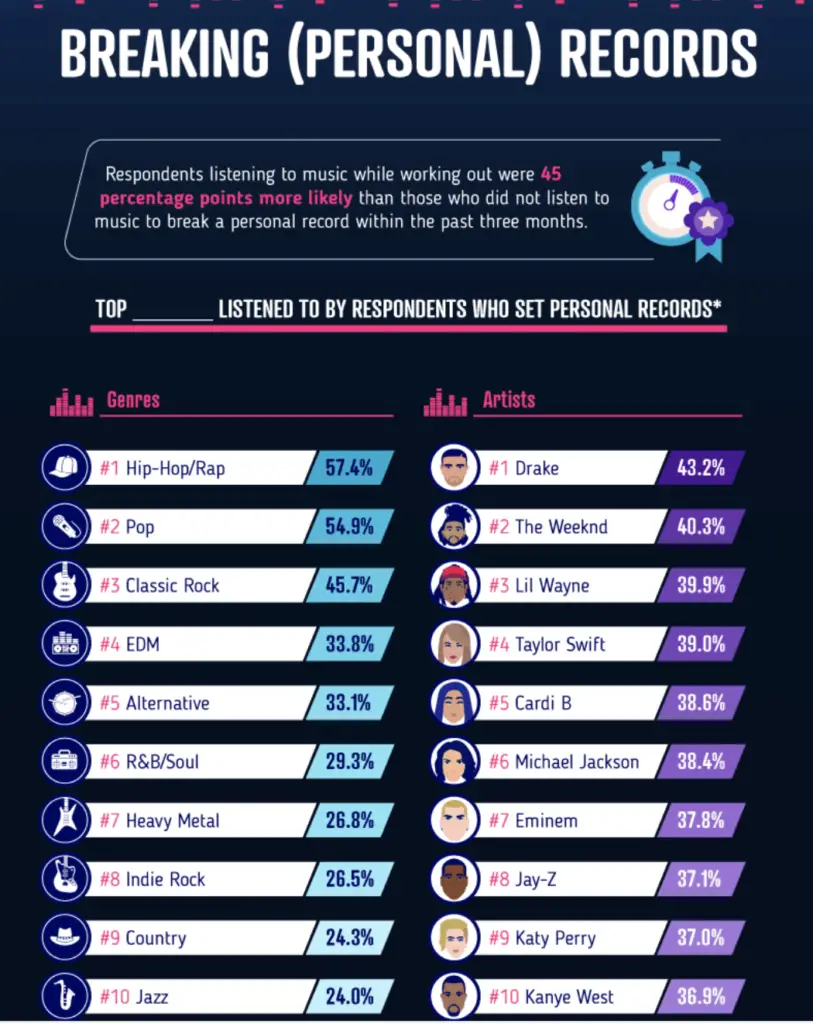 The entire report can be found here.