Here's a perfect way to re-purpose the Curb Your Enthusiasm theme
Poor Dr. Birx. She had to sit in yesterday's White House briefing listening to Donald Trump muse about injecting disinfectants into the body as a way of combating COVID-19. He also likes the idea of blasting the inside of the body with light.
This video pretty much sums up her predicament.
I had to. pic.twitter.com/AgfaeIZl0M

— Jim Swift (@JimSwiftDC) April 24, 2020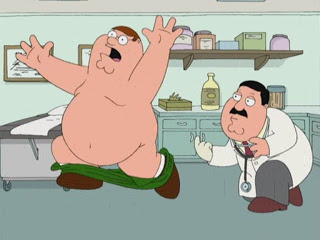 As replayed in Dr. Birx's head.
In a loop. pic.twitter.com/f0k0fZyGvn

— dlh2409 (@dlh2409) April 24, 2020
Just so we're 100% clear, Reckitt Benckiser, the maker of Lysol and Dettol, released these statement:
"As a global leader in health and hygiene products, we must be clear that under no circumstance should our disinfectant products be administered into the human body (through injection, ingestion or any other route)."