Here's a simple, effective, and economical way to protect your vinyl library.
First, the good news: Because vinyl is a form of plastic, it remains the most durable and longest-lasting format for music storage. Magnetic tape dries out and irreparably degrades. CDs may be made of sheets of plastic and aluminum, but if the glue holding everything gets compromised, you're looking at something known as "CD rot." Digital files are subject to all kinds of corruption, which leads to errors rendering them unplayable.
Plastic, on the other hand (and as far as we can tell), has a lifespan measured in centuries. But that doesn't mean your vinyl records don't require special care. They do. And if you follow some simple procedures, your vinyl library will easily outlive you.
The biggest enemies to any vinyl library are improper storage on a shelf, heat, water, errant chemicals, dust, and static electricity (which attracts more dust). Fortunately, there are simple ways to protect your records against all of these things.
Vinyl records should be stored standing up but not packed too tightly to avoid warping. Jamming everything together can not only damage the covers but can also result in unsightly folds to the inner sleeves. And if those inner sleeves degrade, you can end up goop being pressed into the grooves of the record itself. Some inner sleeves contain chemicals that can irreparably leech into the vinyl leaving imprints you can see. You don't want that, obviously. That being said, almost any inner sleeve is better than no sleeve at all.
My personal solution to this is to give records room to breathe and where required use inner sleeves sourced from a third party, ones that are completely non-biodegradable. They should be at least 3 mil thick and have anti-static properties.
I also believe in using plastic outer sleeves that encase the entire record. This provides additional protection against wear (think of the sawing motion that happens when you take a record off the shelf and then replace it; do that enough times and you'll end up rubbing off bits of the cover) along with keeping things dry and dust-free. A thick outer sleeve will also help prevent the corners of the album cover from getting all wrinkled and gross.
If you have records that are especially rare and valuable, considering using an outer sleeve with a resealable flap. This is what I do for my most collectible albums and rare 7-inch singles.
Here's a look at my library, which is loaded with rare, out-of-print, and otherwise impossible-to-find records.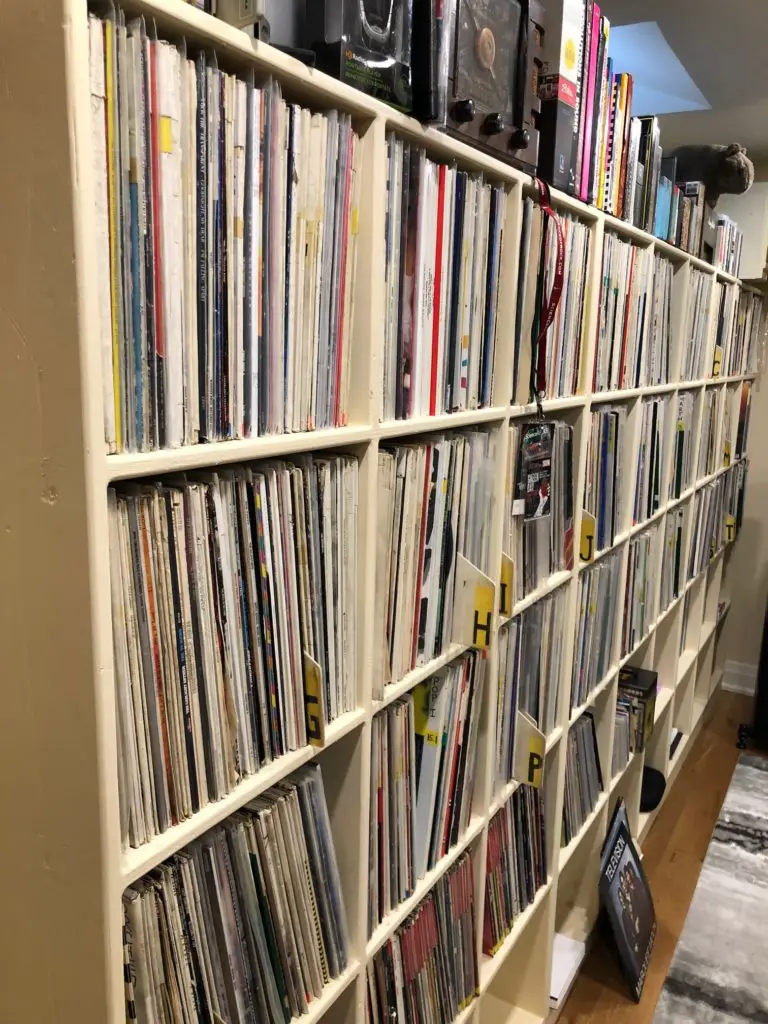 Keep all vinyl in a comfortably cool place, away from sunlight and a respectable distance away from the floor in case of flooding–because you never know, right? Humidity should be comfortable, too, because moisture results in mould. If you do live in a humid climate, this is where resealable outer sleeves can be a godsend.
None of this has to be expensive, either. A good place to shop is Vinyl Storage Solutions, a Canadian company that offers great quality stuff in Canadian dollars. Their thick (4 mil), clear sleeves come in sizes for 7, 10, and 12-inch records and have solid seams that resist tearing and splitting. The material is also infused with an anti-static additive. And because they're crystal-clear–the best clarity in the world, actually–you can also use them to display your records–picture discs and special limited-edition coloured vinyl, for example–in a way that keeps them dust- and static-free. They also come in the standard square size or in a version with an integrated flap.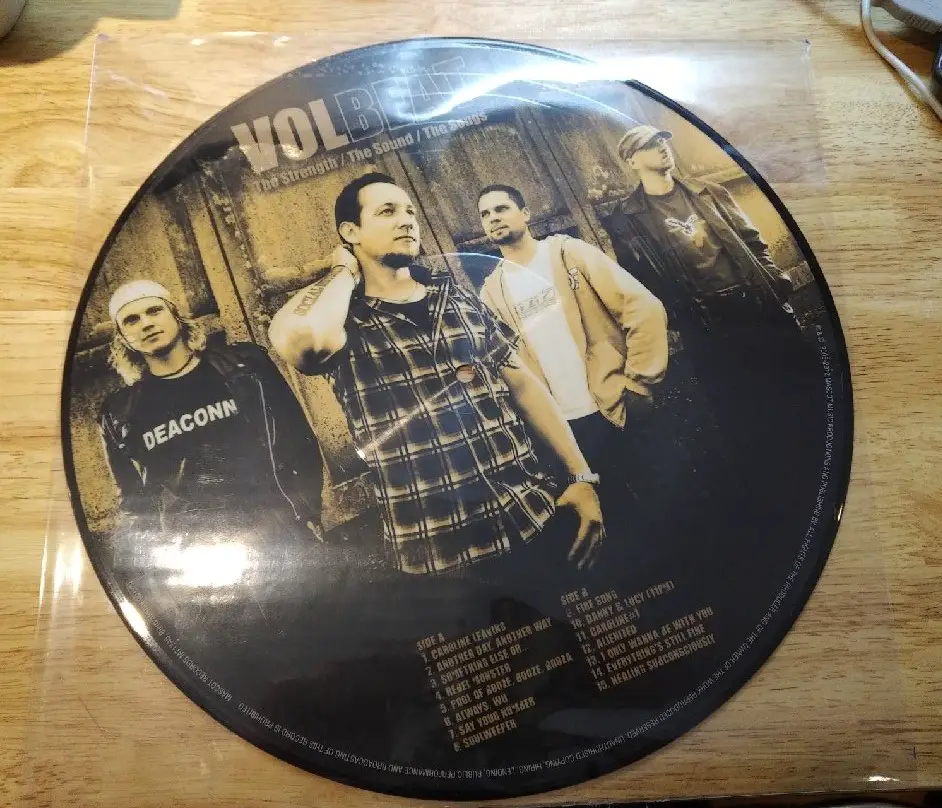 For contrast's sake, here's a look at these sleeves vs. the competition. Which would you rather have?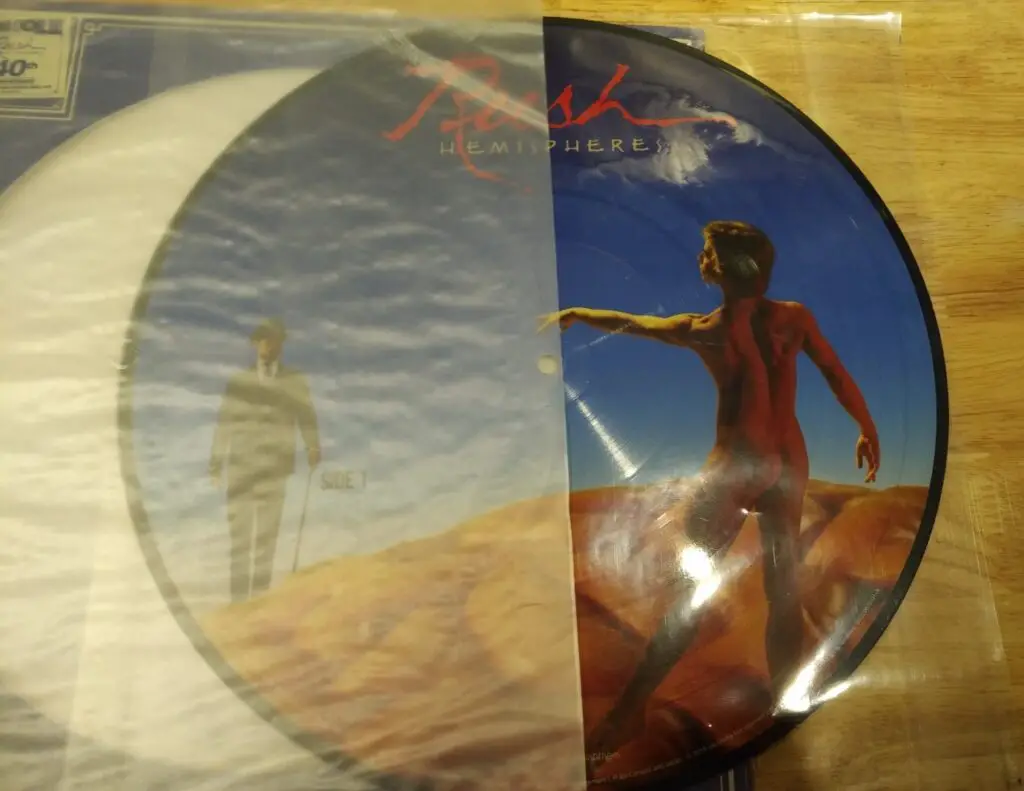 Match inner and outer sleeves and you get this. Nice.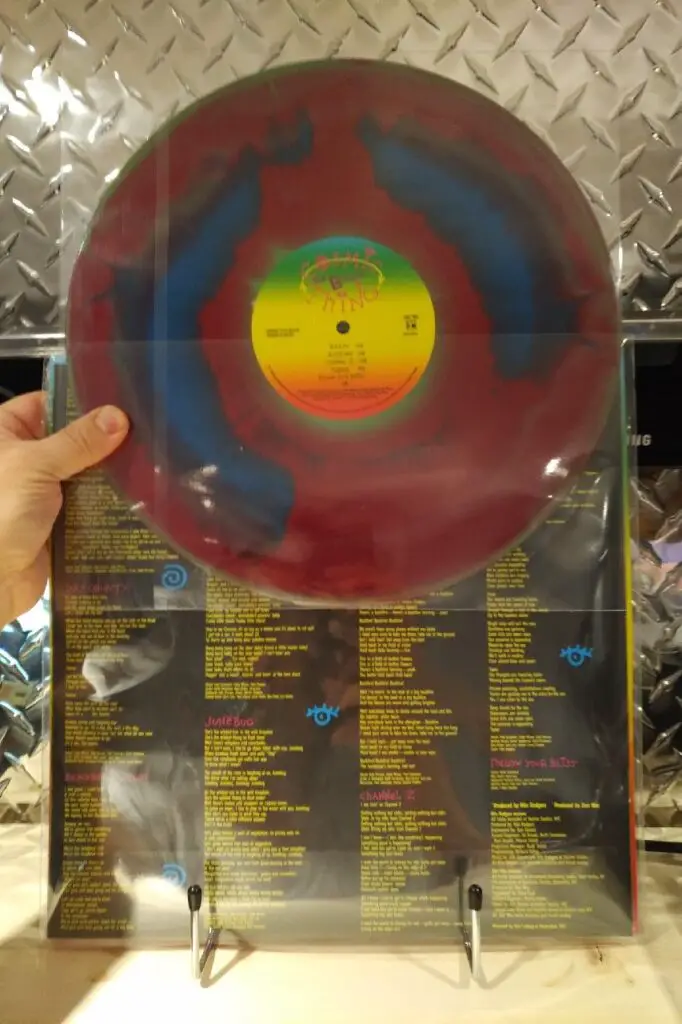 I'm definitely in. After all, if you've already spent this much time and effort and money curating your personal library vinyl, you'll want to take care of it using the best methods possible.
This video explains more.
Next purchase for me? New A-Z dividers for my shelves. The ones I have now date back to the CFNY library c. 1983.
This post is sponsored by Vinyl Storage Solutions. All reviews and opinions expressed in this post are based on my personal view.