Here's another look at how COVID-19 is affecting the way we consume music
Nielsen Entertainment tracks all manner of music consumption, from radio play to streaming. They've been keeping very close tabs on our relationship with music during the COVID-19 crisis. In the third release of their ongoing music monitor surveys, we learn the following from US citizens 13-64.
This is direct from their PowerPoint.
With so many out of work and the majority self-isolating at home, more than ever people are relying on entertainment. Overall, 60% of people are engaging more with entertainment during this time.
24% of consumers added a new subscription service and 79% of them intend to continue paying after the pandemic passes.
84% of music consumers look forward to returning to everyday life. (Wait: 16% do NOT want things to get back to normal? What?)
Music video streaming is at an all-time high (weekly streaming volume of music video is up by 13%) for the year at the expense of audio.
Music consumers are using music as a sort of "comfort food."
Fans expect brands and artists with means to do more during this time: (a) 73% would view a brand / 58% would view an artist more favorably if they donated to a small business & communities affected; and (b( 72% would view a brand / 58% would view an artist more favorably if they donated to medical research & supplies
New check out this chart: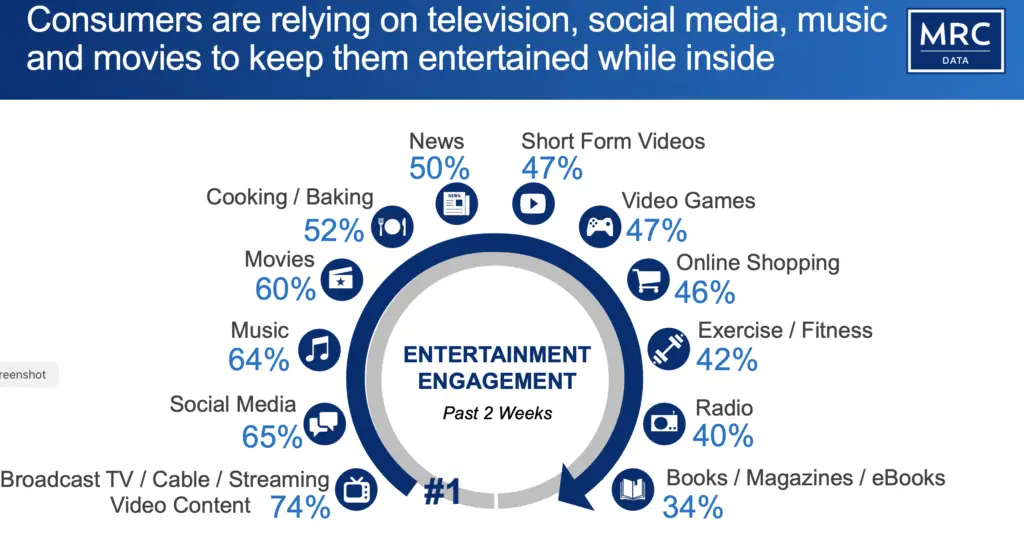 And I found this chart interesting. How do you fit in?
Check out the declines in specific music genres when it comes to streaming.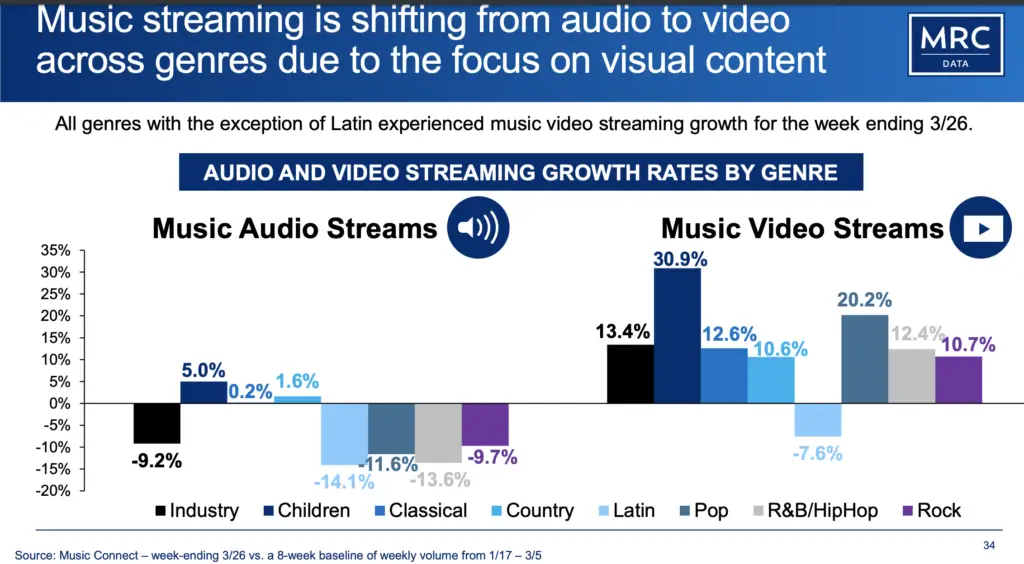 And here are the devices people are using to stream music.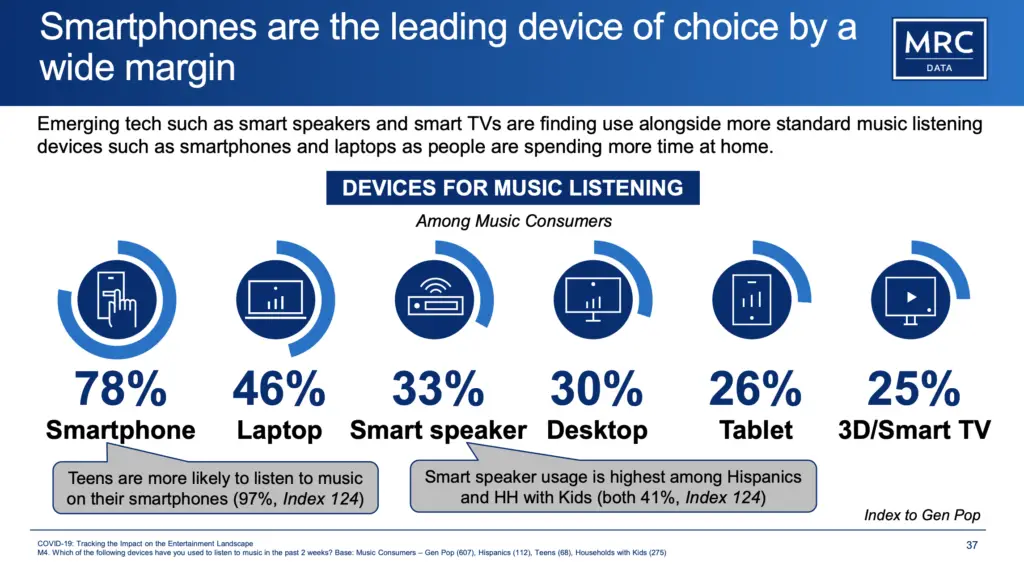 And finally, let's take a look at the tendencies of radio listeners.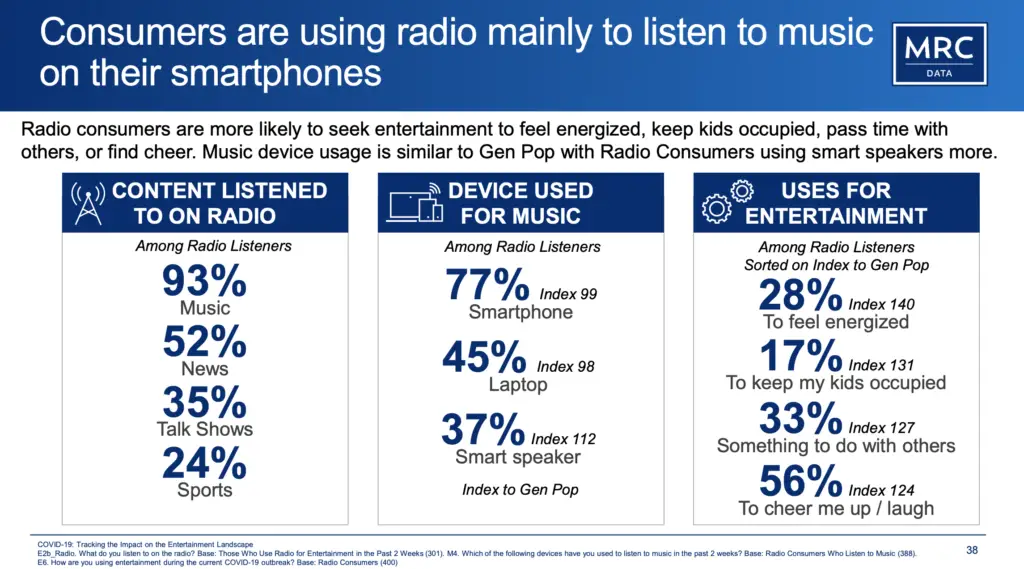 You can see the entire 91 page report here.