Here's the iPhone 8 No One Needs
The Apple faithful will assemble at the brand new Steve Jobs Theatre in the company's new spaceship headquarters on Tuesday for the announcement of (we presume) the next iPhone.
Rumours continue to fly about what it'll be called (iPhone Pro? iPhone X?, iPhone Edition?) and leaks about features are coming almost daily (no physical home button, a possible discontinuation of the fingerprint reader, some kind of facial recognition lock, powerful AR capabilities). How much memory will it have? Where will the speakers be located? And most importantly, how much is the damn thing gonna cost? (My bet? $1200 CAD for the base version of the top-of-the-line model.)
We can troll all the sites and forums we want, but we won't know anything concrete about the new Phone until the lights go down at 1 pm PDT.
However, I think we can all agree on this: no one needs the Goldgenie 24K-plated iPhone.
The London-based store is already taking orders for phones plated in 24K gold, rose gold, platinum or–get this–a case with diamond accents.
If that sounds too gauche, Goldgenie will take apart your phone, remove the casing and replace it with something made out of 18K gold.
If you want a sample of their work, here's what they did with the iPhone 7S last year, which sold for about $4,000 CAD. And for a version with the 18K gold case? Somewhere around $30,000 CAD.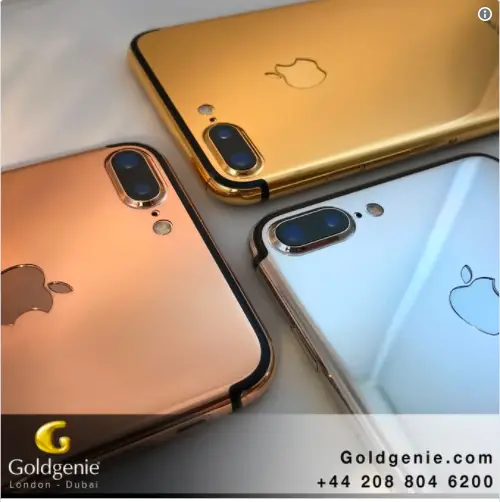 More ridiculousness at Mashable.