Here's Some Music-Related Material for Halloween
I hate Halloween, even more that I despise the made-up thing called Valentine's Day. Let's deconstruct what Halloween is.
Tiny extortionists come to your door (in disguise!) demanding payment lest they play some kind of unspecified "trick" on you. Vandalism? Bodily harm? While it's never stated, it's implied.
Parents encourage this behaviour, which, if conducted by adults would be considered a criminal offence.
The bribes we pay the extortionists to go away are highly unhealthy. Then again, I supposed that's a measure of revenge.
The whole event is a celebration of the macabre, the evil and the gross. This is what you teach your children?
I, for one, will turn out the light, lie on the floor and wait for it all to pass.
That being said, I understand that I'll very much in the minority. So because I'm expected to offer some music-related Halloween material, I present this list.
Top 10 Halloween songs: Yes, "Thriller" is here yet "Bela Lugosi's Dead" is not.
Rob Zombie's Halloween playlist: Misfits, Cramps, Roky Erikson. MUCH better.
Musicians that would make great Halloween costumes: Come to my door dressed as a member of GWAR and I'll be impressed.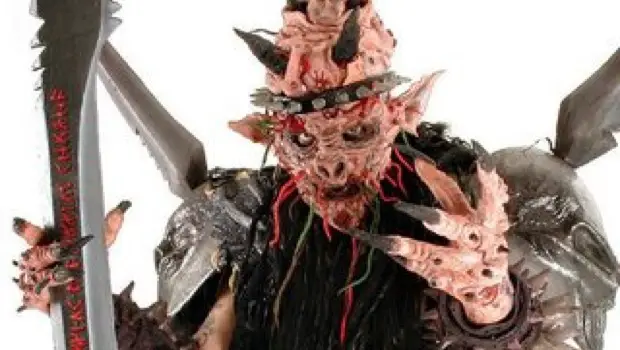 Musicians that should be carved into Jack-o-Lanterns: Twenty of 'em.