Here's something to do with cassettes that I can get behind
Readers of these pages know well of my hatred for cassettes. They were a great technology for their day–hey, it was our only format for truly portable music–but their time is over. Anyone championing fetishizing cassettes doesn't remember how awful they were when they were our only choice.
That being said, I do appreciate this sort of cassette-inspired art passed on by Johnny the Sasquatch Hunter.
A guy by the name of Gerald Lauze makes oversized (VERY oversized) custom cassette-themed objects that actually look pretty cool. His site can be found here.
Want something for a coffee table? Sure!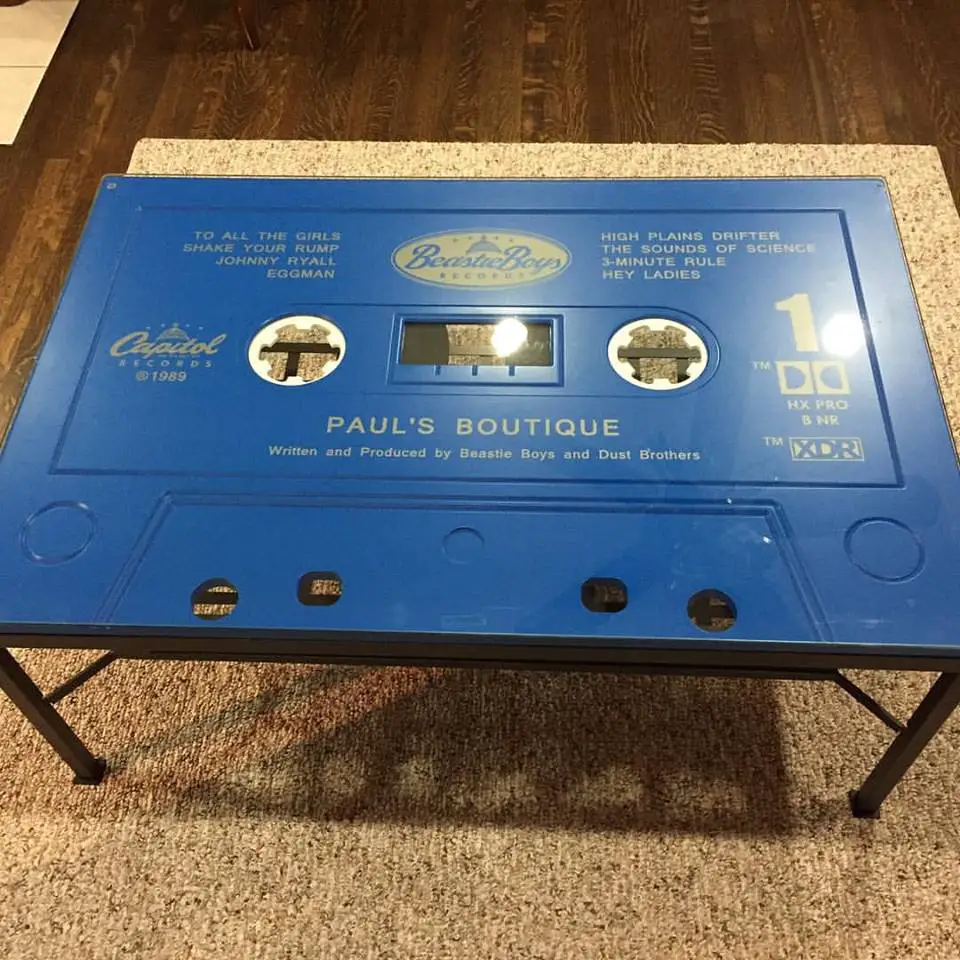 Or what about something to hang on the wall?