Here's the latest estimate on who's winning the streaming wars
MIDiA Research spends a lot of time analyzing what's going on with digital music. They've just released this report on which platforms are winning the streaming wars.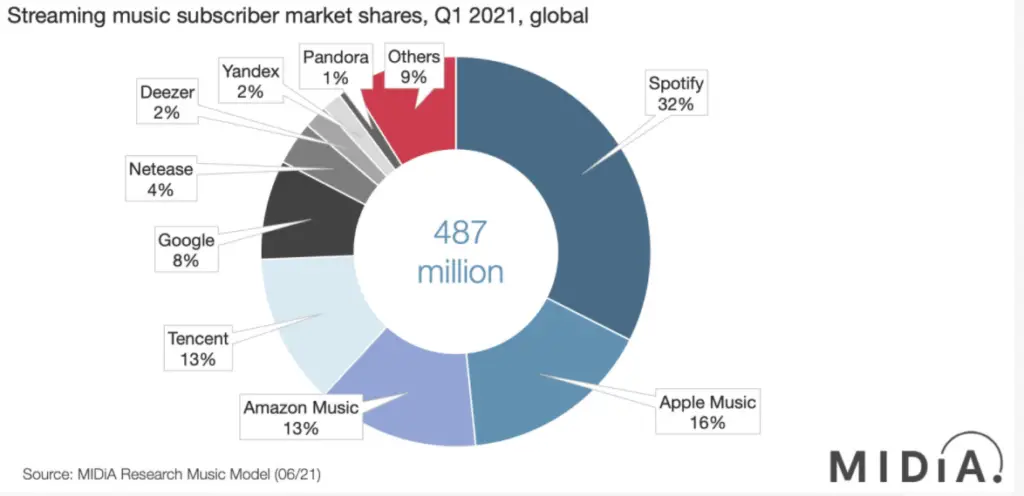 MIDiA says to watch out for YouTube Music. It may be in fifth place now, but it's the fastest-growing of all the subscription music services. Read more here.