Here's Why You Want Spotify to Recommend Your New Song
There are more than 35 million songs in the Spotify library, some 20% if which have never been played once. Complicating matters are the more than two billion playlists that have already been created. If you're an emerging artist with a new song, how the hell do you get noticed?
Look up a company called AWAL, a "streaming label" owned by a company called Kobalt. (Google and other have their hooks into Cobalt. Just sayin'.)
AWAL works to get artists on Spotify-generated playlists like New Music Friday. If manage to do that, look what can happen. This is play data for an indie artist called Guordan Banks after getting a push from AWAL.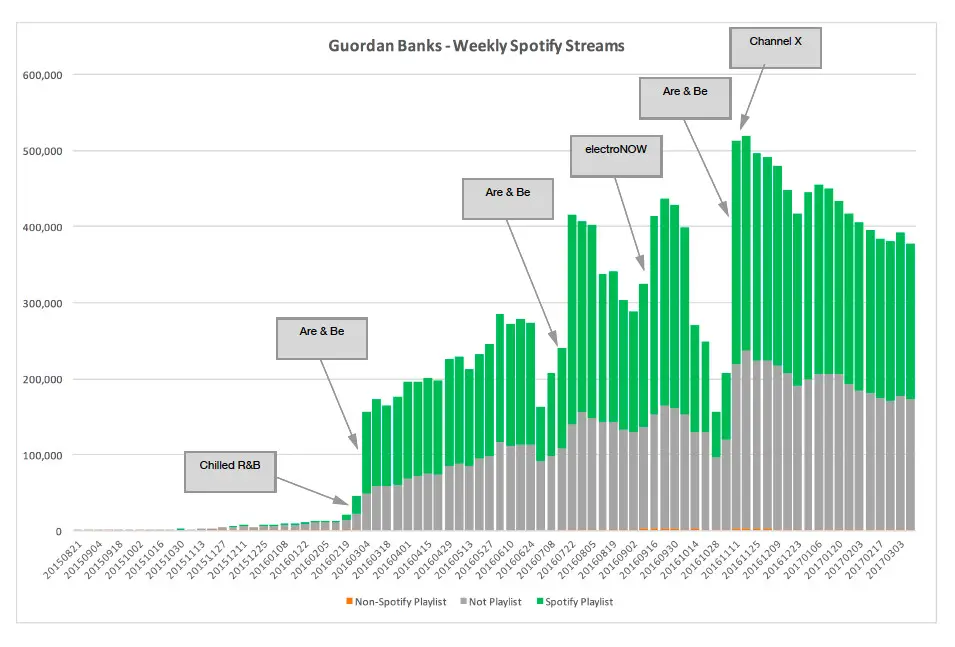 Fascinating, no? Plays continue to be in the healthy range even weeks after the tracks first appeared on the New Music Friday playlist. Learn more at The Verge.