Here's Who Won What at the 2015 Junos Gala Dinner (AKA The Stuff That Won't Be Shown on TV)
Like all awards shows, the Junos are first and foremost a primetime TV event designed to reach the maximum number of people over a two or three hour period and, hopefully, sell a little more of last year's music. That means the content must be as mainstream and broad as possible. Chances are that if you're reading this, that content will be too mainstream and broad for you.
I counted 3,941 Juno categories before I slipped into delirium. Most of them were handed out during the Gala Juno Dinner at the Hamilton Convention Centre on Saturday night. That included a number of categories that are of interest to what we do around here.  Let's go through some of them, shall we?
Alternative Album of the Year:  July Talk/July Talk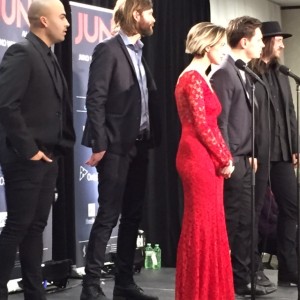 Aboriginal Album of the Year: Tanya Tagaq/Animism
Adult Alternative Album of the Year: Bahamas/Bahamas is Alfie
Electronic Album of the Year: Caribou/Our Love
Metal/Hard Music Album of the Year: Devon Townsend Band/Z2
Rap Recording of the Year: The Legend League Presents: Naturally Born Strangers/Naturally Born Strangers
R&B/Soul Recording of the Year: The Weeknd/Often
Group of the Year: Arkells
International Album of the Year: Sam Smith/In the Lonely Hour
Rush received a couple of honours, too. Manager Ray Danniels (yes, with two "n's") was given the Walt Grealis Special Achievement Award and the band itself was honoured with the Allan Waters Humanitarian Award.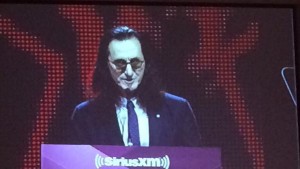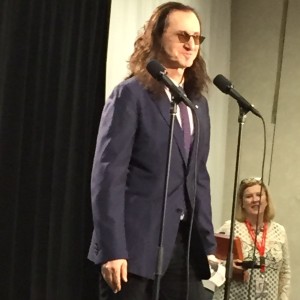 A full list of who won what at the Saturday night gala can be found here.