Here's your Coachella lineup for 2020–and it's a little more rock than last year. (Good!)
January is the time when the Coachella folks announce who will be playing at this year's festival. Here's the official poster.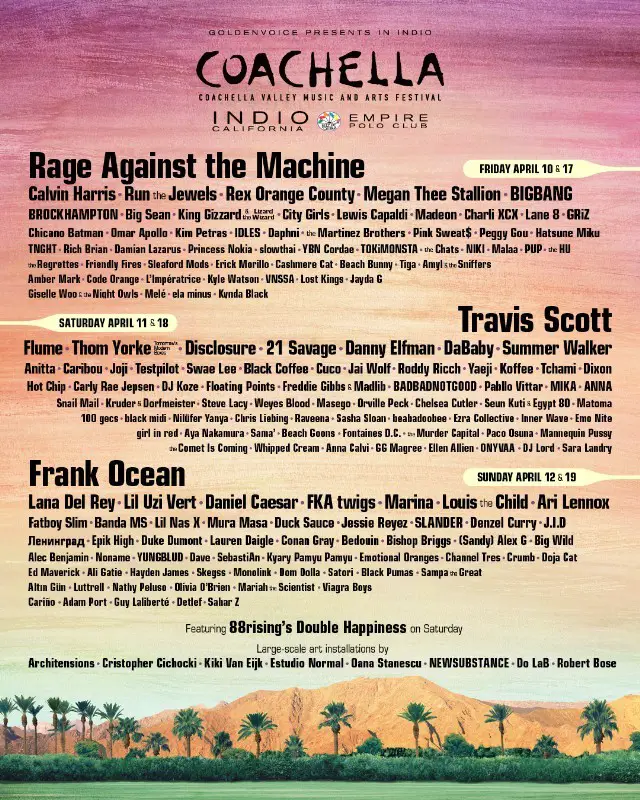 Compared to last year's lineup…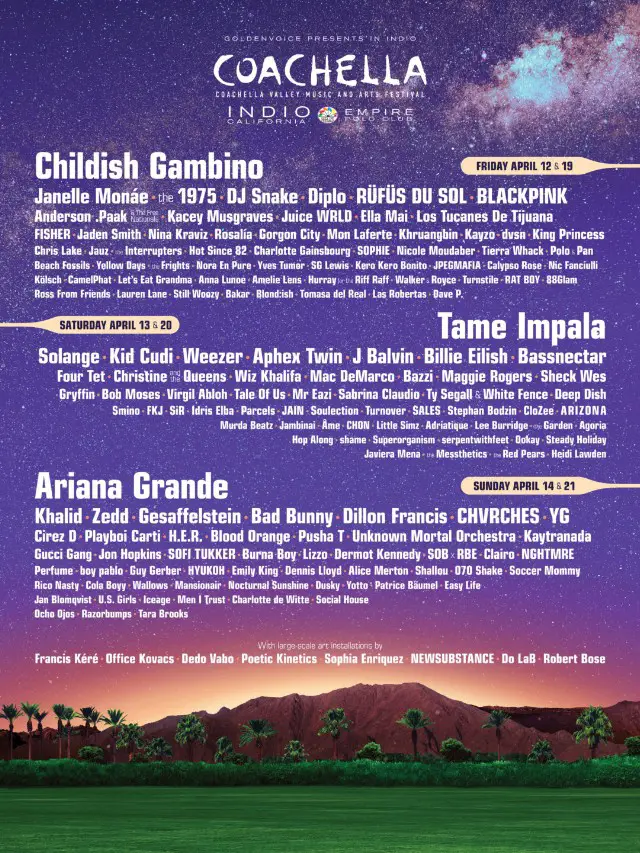 This year's event leans slightly more to the rock side: Rage, Thom Yorke, King Gizzard, IDLES, PUP, Fontaines DC, The Comet is Coming, BADBADNOTGOOD, and a few others. That's a good sign, right?
The other thing that strikes me are the number of names I don't recognize. I do this music thing 24/7/365 so I should have a better knowledge of some of these names. What am I missing?
Then again, a festival like Coachella has to book acts using the "green bananas" theory. With several months to go before the first band hits the stand, Coachella is hoping that more than a few of their signings will explode in the meantime. In other words, by the time some of these lesser-known performers show up to play, they will have ripened into ready-for-prime-time acts.
It's a risky way to book a festival–it's part data analysis, part guessing, part voodoo–but it's the only way to pull together a line-up this big.
Best keep the poster handy. Gotta see how those green bananas are going to do over the next couple of months.