Hey, Whatever Happened to that Faith No More Reunion?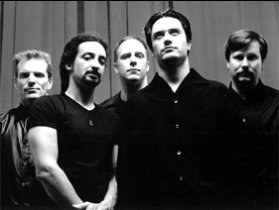 I remember being rather excited about the FNM reunion when it was announced in 2009.  There was a flurry of shows (mostly in Europe).  And then…nothing.
According to Mike Patton, "It just sort of petered out."  From Music-News:
We're also maybe a little too conscious for our own good. Meaning there's a lineage of bands that maybe did some nice things and then needed the cash and got back together and basically just sprayed diarrhea over their entire body of work. We're very worried about that. We don't want to overdo it.