Hints About an iPod Update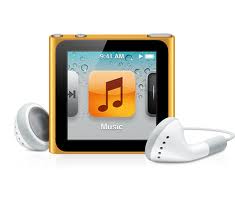 With all the rumours swirling about the iPhone 5 (or whatever it'll be called) and a new mini-iPad, news about Apple's line of iPods has been rather scant.
While it's true that iPod sales have showed steady year-over-year decline, Apple isn't ready to kill the line yet. They provide a nice gateway drug into the Apple universe. But what's left to do with the iPod? How can they be improved with new features and capability?
Well, adding WiFi to all of them, for one. In a move that emphasizes Apple's move to music in the cloud, the rumour is that all iPods will come with WiFi, including the cheapest Nano–sorry, "nano."