Hipster Portable Retro Turntable
If you're serious about vinyl, I don't understand why you'd want one of these.  Still, I'm sure it'll have its applications.  Read more at Slashgear.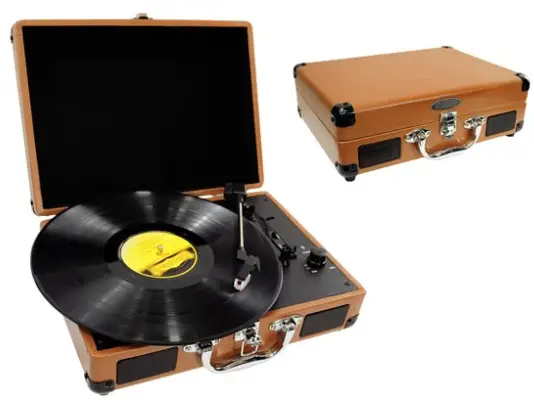 By the way, I'll have a proper (and VERY good) turntable from Bay Bloor Radio in Toronto and some vinyl (courtesy Universal) to give away with a contest that will start next week. The only thing you have to do to enter is sign up for my free daily newsletter.  Do it!