HMV Canada Pushes Ahead with Vault Streaming Music Service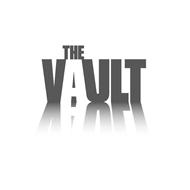 HMV knows that they gotta modify their business model as CD sales continue to decline. They've decided to get into the streaming music business. The Globe and Mail talks a look at The Vault. [Full disclosure: I do a lot of work for HMV and the Vault project.]
The Internet might have knocked the wind out of old-school music retailers, but HMV Canada is betting it can embrace the digital world without giving up on its bricks and mortar.
Restructuring specialist Hilco UK bought the Canadian chain in 2011 from its British parent, HMV Group PLC, as sales dwindled after more than a decade of music piracy. Hilco saw the clearly changing music and entertainment marketplace, but it also saw a successful, recognized brand – so the new master of His Master's Voice is trying something new at the re-energized retailer.
You really need to continue reading.