HMV may face worldwide doom as UK chain declares bankruptcy
HMV UK has gone bankrupt–"placed into administration," in Brit-speak–for the second time, sparking genuine fear that the chain may be doomed.
The company and its various divisions have a miserable couple of years following what appeared to be successful organizations on both sides of the Atlantic back in the middle of the decade thanks to the efforts of turnaround specialist Hilco.
But after a while, it became obvious that things weren't going very well after all. HMV Canada ceased to exist in 2017 after a long liquidation. In early December, some bad news came down for HMV Hong Kong, And now stores across the UK are in big trouble following another soft year.
HMV began in 1921 when a composer named Edward Elgar began selling sheet music and these new things called "radios." The company eventually became an international record store change with revenues in the tens of millions. The only major market that seemed immune to the company's efforts was the US.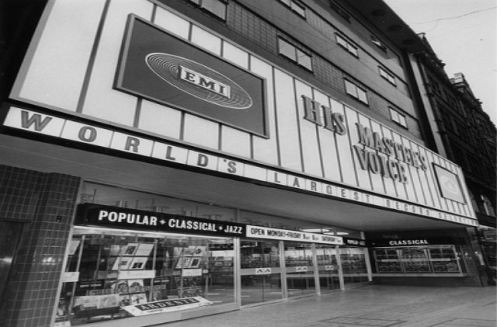 The company's latest financial issues–declining demand for CDs and DVDs (the crucial Christmas season was especially dismal), rising costs, and the impact of streaming–have prompted the search for a buyer for 125 stores. If a white knight can't be found, it could be curtains, throwing 2,200 people out of work.
HMV's disappearance would also be a body blow to the UK music industry. The chain sells 31% of all physical music in Britain and almost a quarter of all DVDs and Blu-Rays. In many towns, HMV is the only music store for miles around.
What went wrong? Long story short, the company just didn't innovate enough when it came to the online world. HMV never got the hang of selling music online in the same way as Amazon, insisting on staying with the bricks-and-mortar approach.
And what about the vinyl revival? The continuing popularity of high-margin box sets? Hardcore CD buyers? HMV just failed to maintain those customer relationships in a meaningful way.
If things remain unchanged, HMV will join the graveyard of once-might record store chains:
Tower Records: Contracted to basically just Japan.
Virgin Records: Consolidated to operations in the Middle East
Sam the Record Man: One store remains in the Quinte Mall in Belleville, Ontario
Camelot Records: Gone
A&B Sound: Gone.
Sam Goody: Gone
Music World: Gone