Hot Models from Classic Music Videos, Then and Now
Yahoo! Music tracked down some of the more famous hot models from 80s music videos to see how they're doing.  
For example, this is Mak Gilchrest, one of Robert Palmer's lookalike sinewy bandmembers in the famous "Addicted to Love" video (she was the bass player).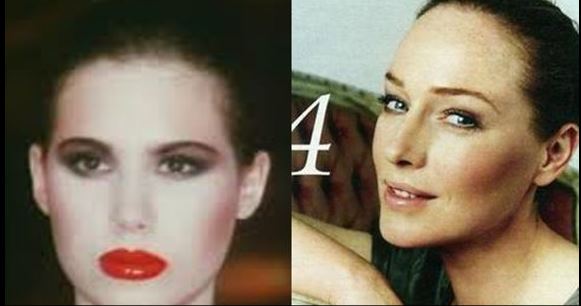 She was already working as a model for clients such as Chanel and Garnier when she was cast in the video.  Later she got into acting, landing a bit part in the 1998 Julia Roberts movie, Stepmom.
Susie Verrico, another member of Palmer's "band," showed up on the British version of Big Brother in 2006. 
The other models were Julie Pankhurst, Patty Kelly, Julia Bolino and Kathy Davis.  Their parts were filmed separately and then edited in later.