How about a mini turntable for Record Store Day?
Just two more sleeps until the eleventh annual Record Store Day. In addition to hundreds of special releases, there's also a bit of a focus on turntables. This includes this weird little Crosley machine that only plays 3-inch records.
This thing is tiny (about 6″ x 5″ with a weigh of half a pound), has a belt-driven platter and comes complete with a moving magnet cartridge and pitch control. Power comes from a USB connection or four AA batteries. You can use the built-in speaker or the audio-out jack.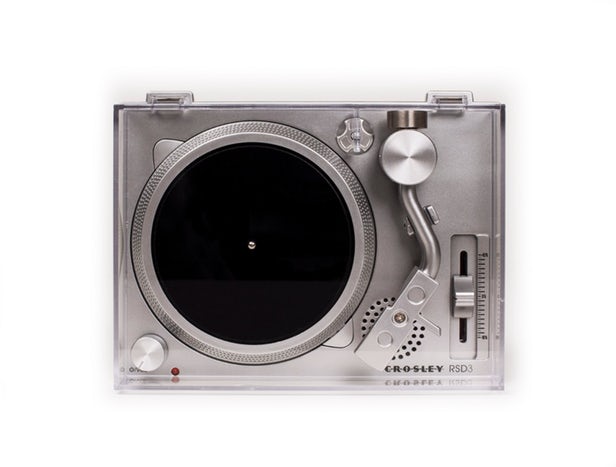 But what about those three-inch records? Rewind about 15 years to when a format called "8ban" was produced in Japan.
Jack White of The White Stripes came across one of these machines, which led to Third Man Records selling versions of these mini turntables along with a limited selection of White Stripes records.
Crosley, a make of budget turntables, was the next to take up the challenge, prototyping and improved version of the Japanese model, which they call the RSD3.
Running for US$69.95, the RSD3 will come with a 3-inch version of the Foo Fighters' "Big Me." Other records from Bad Religion, Rancid, and Jack White will also be available as of Record Store Day in select stores.
(Via New Atlas)