How Apple's iTunes Radio Could be a Massive Game-Changer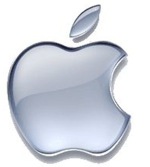 Although it's going to be a US-only service at launch–Apple won't say when they'll roll things out in other territories–iTunes Radio has the potential to really shake things up when it comes to consuming online music.
Some disagree, saying that Apple isn't offering anything new, that iTunes Radio isn't that different from existing players in this space.  I say they're missing the point entirely (see one of my viewpoints here and more here)–and so does CNET.
iTunes chief Eddy Cue unveiled Apple's iTunes Radio at the company's big developer conference in San Francisco this week, and it didn't take long before a chorus of rivals and pundits dismissed the product as, well, no big deal, especially considering that so many streaming-music services already exist.
The current king of Internet radio, Pandora, made sure the press was aware of how large it was, with 200 million registered users, 70 million of whom are regular listeners, and 5 billion stations created. Even Nokia — that's right, Nokia — trotted out a VP who suggested Apple was playing catch up, proclaiming, "We launched our streaming radio service in 2011."
Keep reading.  It's important.