How Brands Are Taking Over from the Music Industry–And Bands Are Okay with That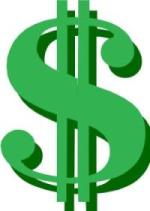 This is a really good article from Music Ally about a company that connects advertisers with bands who want to make some cash by licesning their material to ads. Hey, you gotta make up that CD revenue somewhere, right? The age of "selling out" is long, long over.
You'd be surprised at how many Russian songs there are about cheating lovers. There are hundreds in the database of Music Dealers, for example, and that's a tightly-curated catalogue of tracks for use in advertising, TV shows, films and games.
I discovered the glut of unfaithfulness music during a demonstration of version 3.0 of the company's Discovery Tool, which is used by the likes of MTV, Sony Pictures and Coca-Cola to source music for their content and campaigns, with detailed filters to sort through material from more than 20k artists around the world looking for sync deals.
"We help brands act as a filter to find the most relevant bands or artists anywhere in the world," says CEO Eric Sheinkop, in an interview with Music Ally.
"We're providing a similar service to the jingle houses and production studios that supply a lot of music for commercials and television shows, but in our case all the music comes from real bands that are gigging."