How did Vance Joy do with his gig in Ottawa? Here's a report.
[When Vance Joy rolled into Ottawa for a gig, correspondent Ross MacDonald was there. – AC]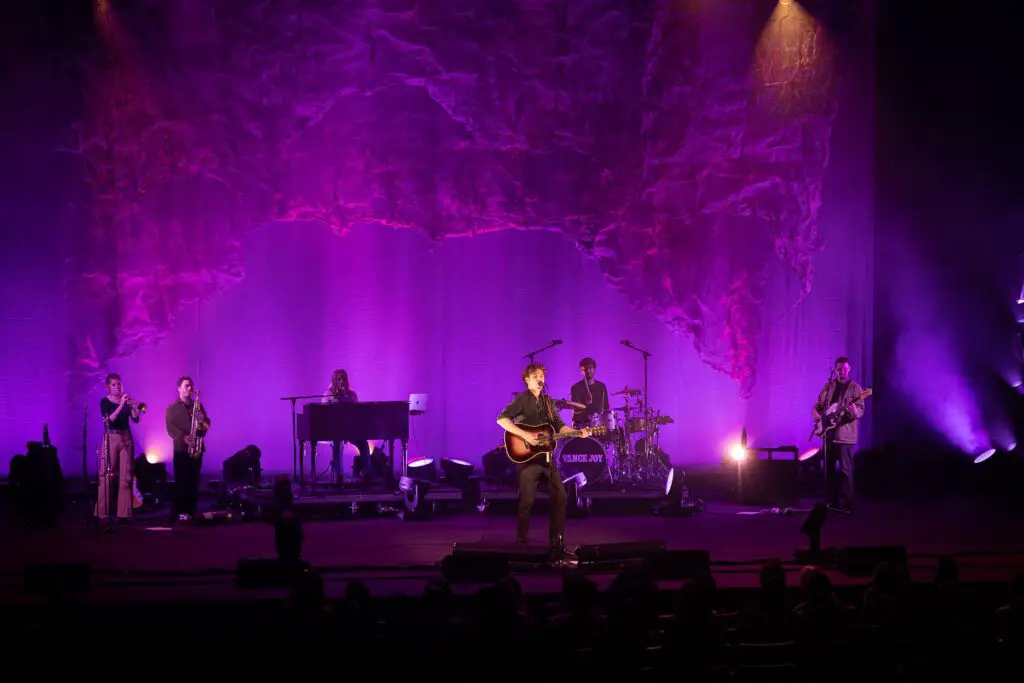 Sunday night was an all-Aussie night at Ottawa's National Arts Centre as Melbourne's Vance Joy was joined by Jack Botts from Byron Bay, NSW. Vance Joy is just one week into his two-month North American tour with Jack Botts in support, and Ottawa's show was sold-out well in advance.
The evening started as Jack Botts very nonchalantly strolled out on stage, barefooted, with his acoustic guitar at the ready. Jack looked more ready to play in the Gold Coast rather than in the middle of a Canadian winter.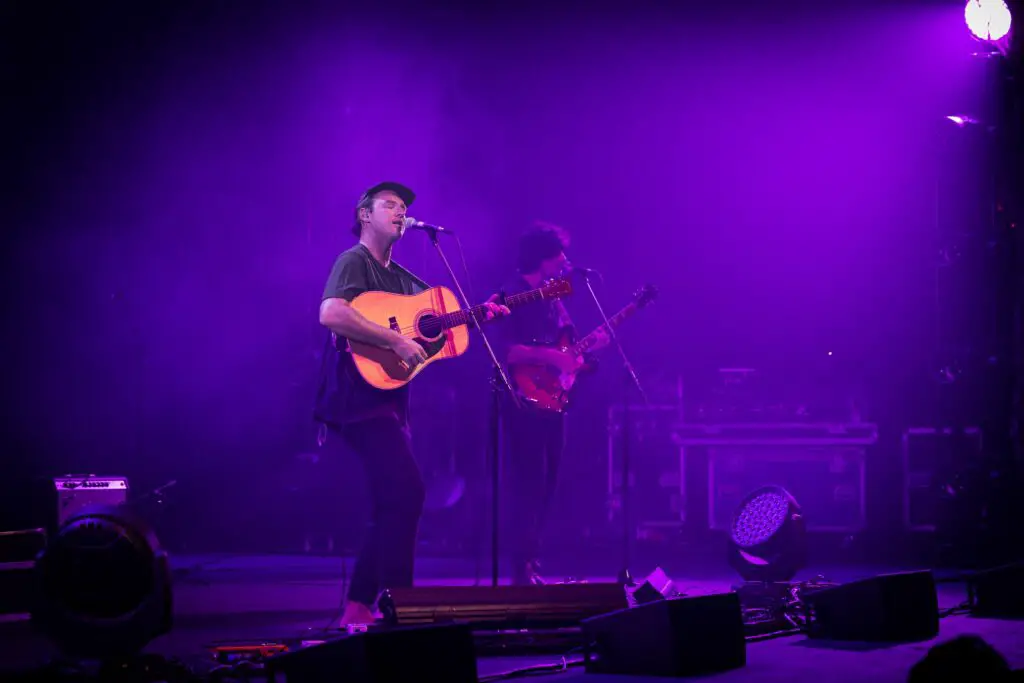 Jack started his set with the title track off his new album 'Dream On'. The song features several tempo changes and a very catchy chorus. It is a love story that harkens back to summer; so maybe his bare feet are appropriate after all. Jack's performance was stripped down, just him with his acoustic guitar and stomp box, backed up by Ben Camden on guitar; Jack's voice shone, at times haunting, but mostly uplifting.
And Jack connected to the audience with one of his hits that transcends borders and culture: 'The Coffee Song', although having coconut milk in your coffee is not quite so popular in Canada. Overall, it was a perfect set to warm up the audience.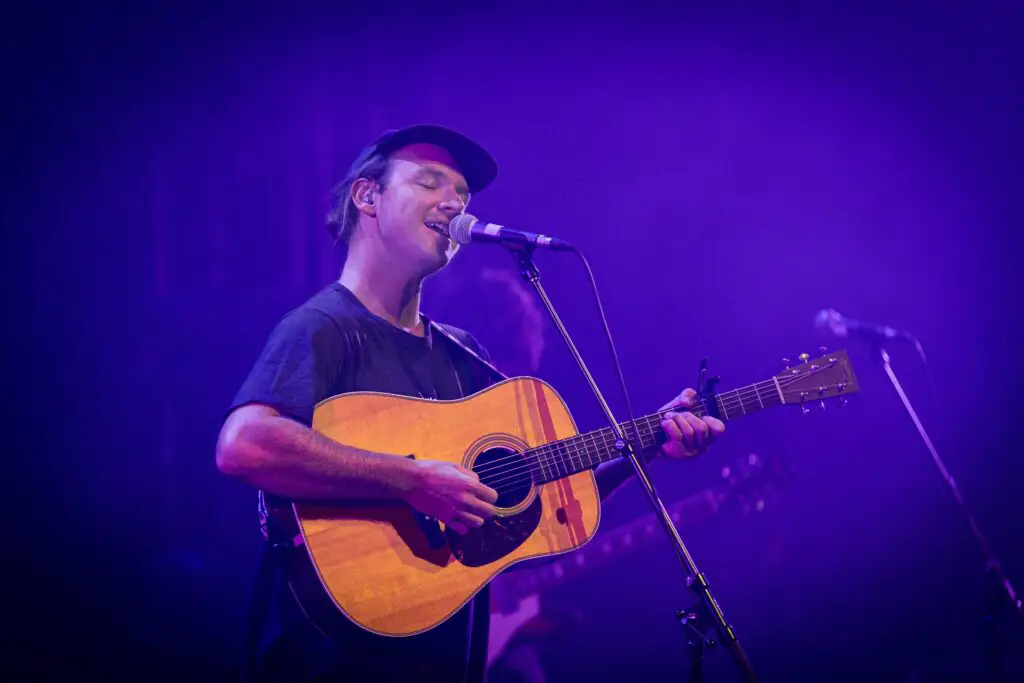 Ottawa loves Vance Joy. Although Ottawa is quite often known as a boring government town, Vance Joy had a significant number of the audience out of their comfy seats and on their feet dancing along, right from the opening notes of his first song: the hit single 'Missing Piece'.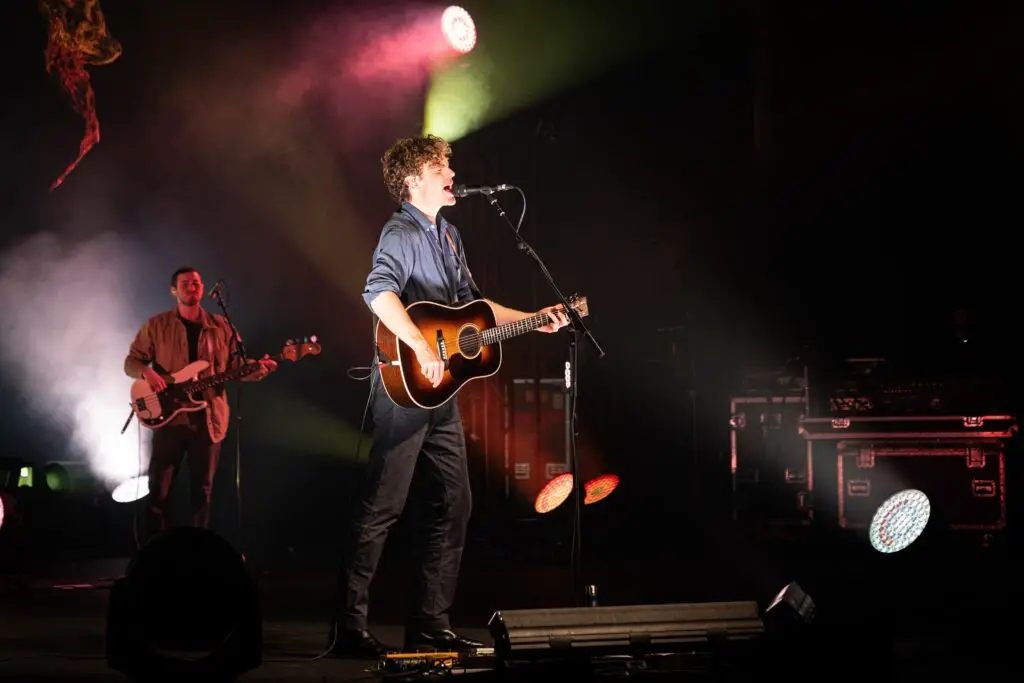 A little later Vance Joy introduced his hit 'Clarity': "It is a song about getting priorities straight; what's important to you." And as soon as he started, he had everybody in the theatre up and swaying to the music.
Much of Vance Joy's music has a smooth beat, it is reminiscent of a train heading down the track. That is probably why Vance's movements while he performs are almost like he is marching.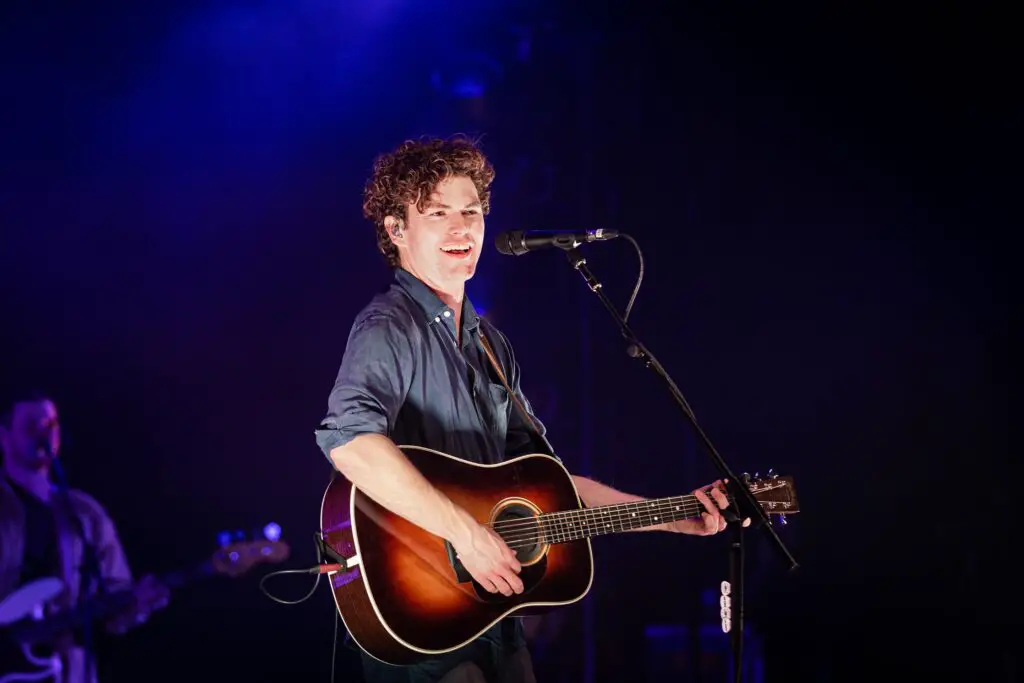 Vance Joy was joined by a full ensemble of backing artists, including a pianist and a horn section. Vance Joy dedicated his hit 'Saturday Sun' to a nine-year-old (Ben) who he met before the show. Vance Joy was playing the ukulele for this song, and the rest of the band was on fire. At one point horn player Kelly O'Donohue had her trombone in one hand and trumpet in the other going back and forth. Then for the final chorus the band went quiet, and the audience sang loud and clear.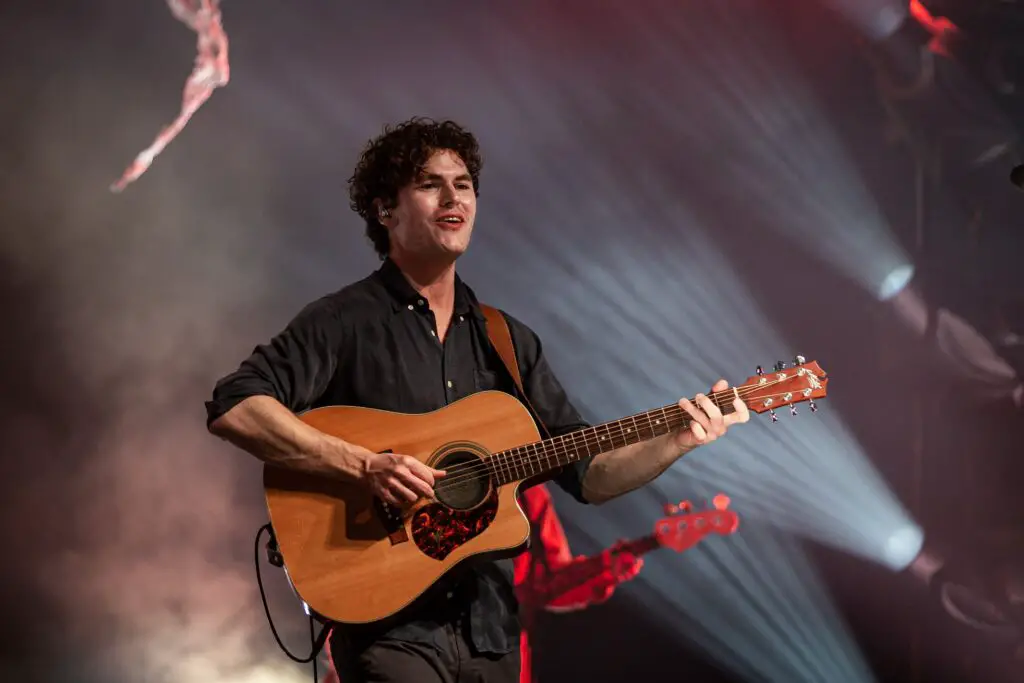 There was an enormity of sound, but that was also contrasted at moments when it was just Vance singing and strumming. And in the middle of the set, the band took a break and Vance performed 'Way That I'm Going' and 'I'm With You' solo; the audience lit up the hall with the cell phone lights for the former. But the quiet didn't last long when he started into 'Fire And The Flood' with a very punchy trumpet solo and another sing-along to the chorus.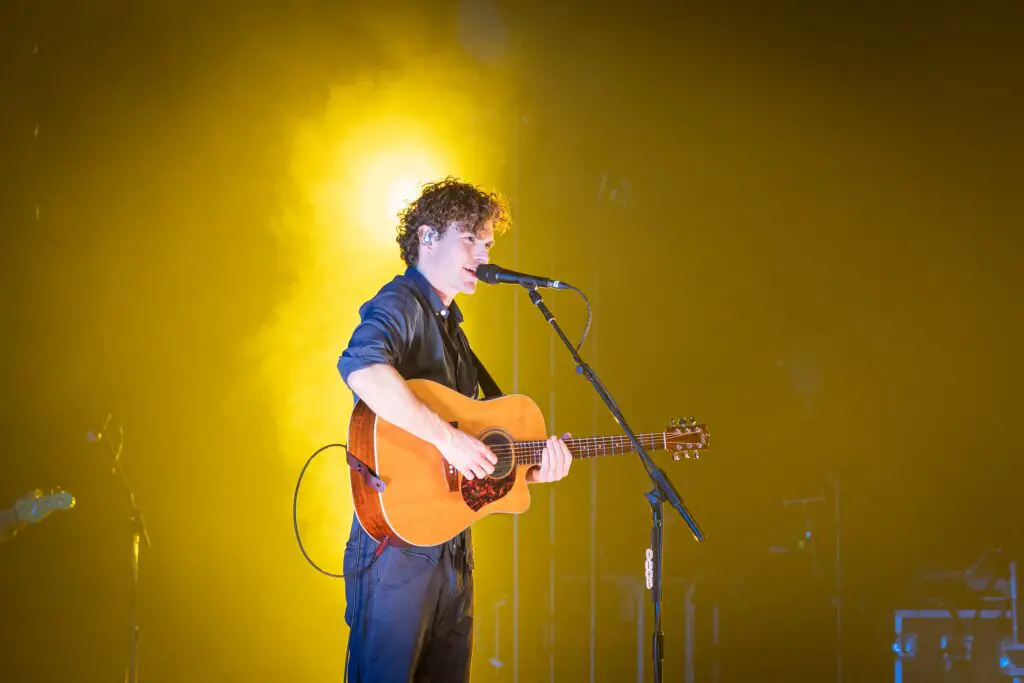 Vance Joy played all his hits, but also played one of his songs that he wrote at the beginning of his career, 'Wasted Time'. "I played this one at a lot of open mic nights around Melbourne. It was in the bag before my first album."
Vance Joy has a very rich voice, with a beautiful vocal range. This range was evident throughout his set but certainly showcased in his hit singles 'Georgia' and 'Riptide'. He then closed out the evening by giving thanks to opener Jack Botts and everyone who came out, finishing with 'Lay It On Me'. It was a perfect night of Aussie music imported into Canada!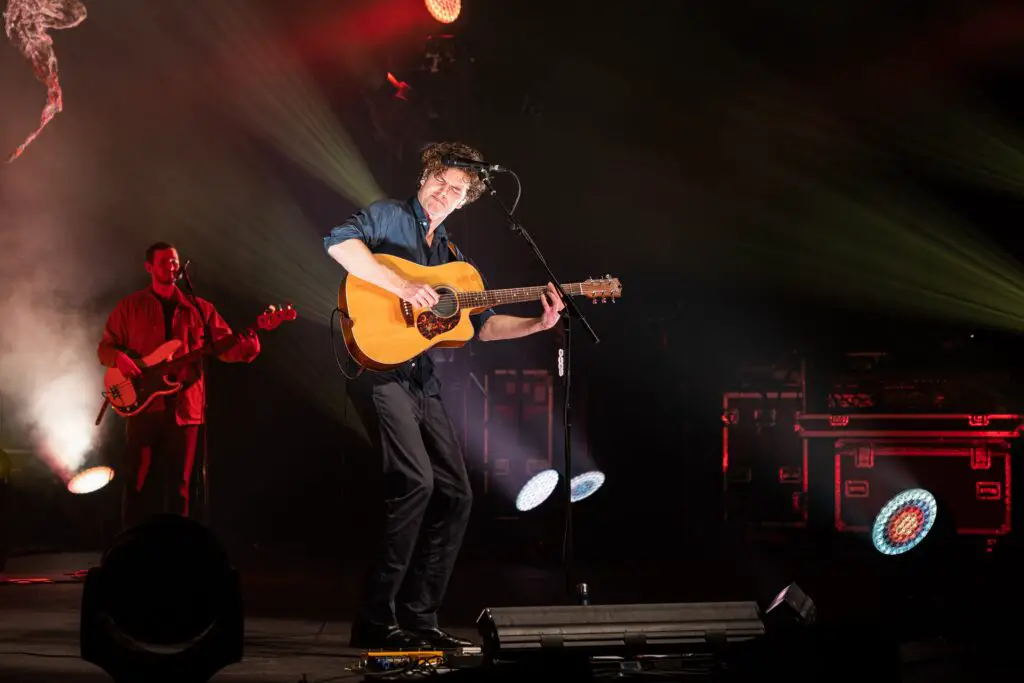 Vance Joy – vocals, guitar, ukulele
Sam Woodbury – bass, guitar, backing vocals
Kelly O'Donohue – trumpet, trombone
Will Morrissey – saxophone, guitar
Dani Ivory – piano, backing vocals
Trent Bower – drums, percussion
Jack Botts – vocals, acoustic guitar, stomp box
Ben Camden – guitar, backing vocals