How do you listen to music in the car? Chances are it's radio.
Edison Research has released results of its Infinite Dial survey on the use of music media. While this study is based on American data, I'm sure much of it can be extrapolated for Canadian use.
Take, for example, how people access music in the car. Even with all the other options available, AM-FM radio is still king.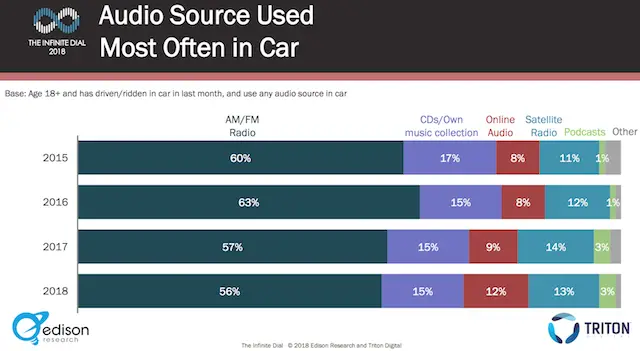 This next graphic shows how podcast listening is increasing with drivers while the use of the CD player is declining. (I just got a new 2018 car. It didn't come with a CD player.)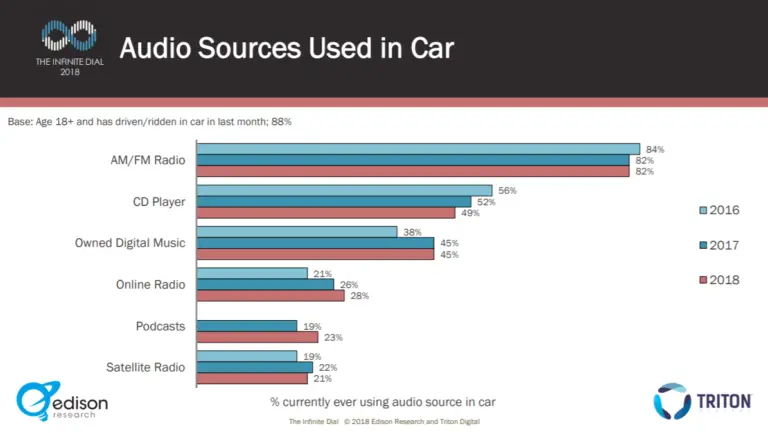 More results and analysis at RAIN.