How Does an Indie Artist Stay Relevant?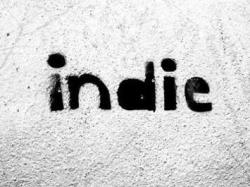 Great article from American Songwriter:
How often does a band you love come out with new music? If your answer is "typically once a year" you win the prize (which is getting to read the rest of this article). Last night at a happy hour with some clients I had the unique opportunity to chat with Wise Girl (an independent artist) and the CEO of Melody Robot (and freelance ad agency producer) at the same time. It was great. I love picking their brains to see how the two different sides think and bouncing ideas off of them to see how they resonate.
Looking to successful businesses and marketing campaigns can help eschew old music industry models to advance independent music. Lately my big thing is product cycle.