How Downloads Will Determine the Future of Streaming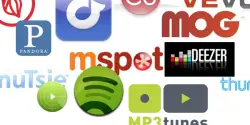 This is the latest from Music Industry Blog:
There is no doubt that streaming subscriptions will play a major role in the future of digital music, but their impact is going to be far from immediate. There also needs to be great caution applied to interpreting the encouraging early signs of the advanced streaming markets and the potential impact on total music sales.
Norway and Sweden both experienced an upturn in music sales in the first half of 2013 thanks largely to the impact of streaming subscriptions, while most of the rest of the global music market continued in its struggle to return to growth after more than a decade of decline. The easy conclusion to draw is that when streaming subscriptions take hold across the globe, music revenue grow. While there is some truth in the argument, it is too simplistic.