How fast are sales of digital downloads declining? Let's go to the chart.
Once upon a time, the music industry told us that gains in the sales of digital music would more than make up for the decline of physical product like CDs, which were bound to go down.
They were half right. CD sales continue to crater–but in the era of streaming, digital music sales are in an even worse state. Take a look at this chart from Statista.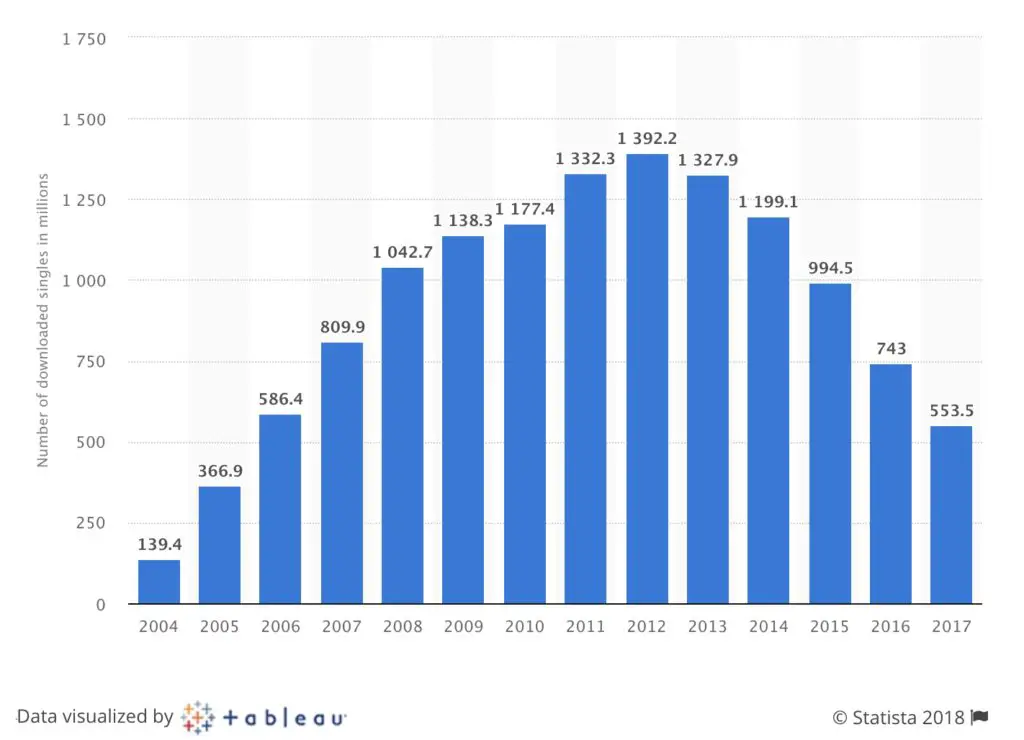 While I'm a big fan of streaming, I can't ever see me stop purchasing music, either physical (CDs and vinyl) or digital. Sometimes, you just want to own, you know?
On a related note, here are some of the best sites that sell MP3s.