How Fast Does the Drummer Really Play in Whiplash?
Whiplash is one of my favourite movies of the last couple of years. Yeah, that's coloured by the fact that I play drums, but even if I didn't I'd still find the film fascinating. But back to Miles Teller and his drumming for a second.
The sadistic J.K. Simmons (LOVED him in Oz) is after Miles to play faster and faster and faster.
So here's the question: how fast is Miles playing?  How does his strokes per minute (NOT beats per minute; that's whole 'nother thing) compare to the best drummers out there. Is he really playing that fast? The answer is "yes"–and "no."
Executive summary: he's playing fast, about 900 strokes per minute at the beginning of the film and as high as 1,282 at the end. That's a pretty solid improvement. But if you compare Miles' speed to the winner of the World's Fastest Drummer competition, he's still got a little way to go. Not much, but he needs more abuse if he's going to be the best. This analysis comes from a site called IWOAF.com (short for "I Was Once Again Flabbergasted"):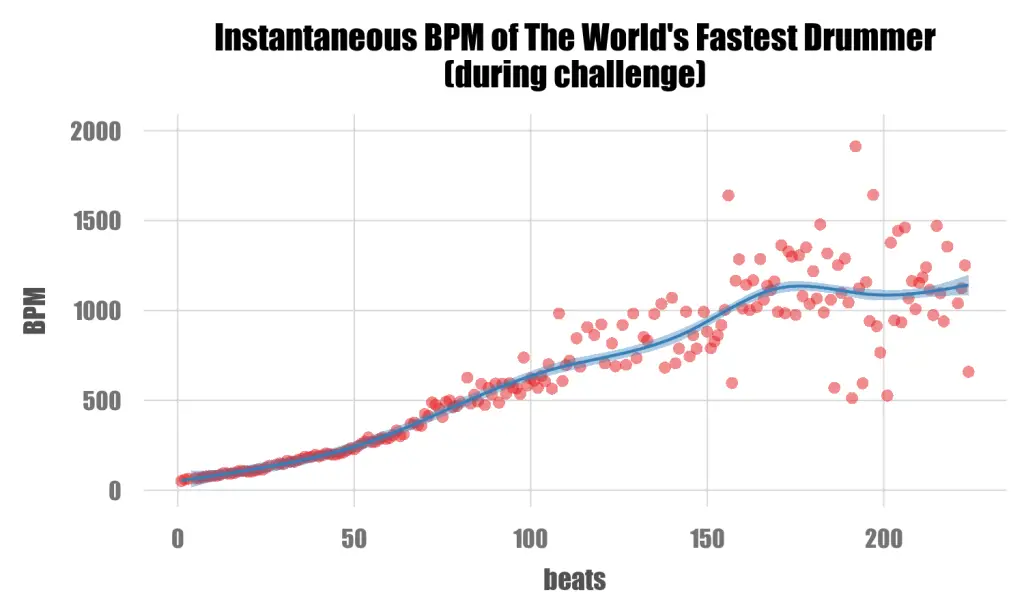 So by all means be impressed. The guy is good–which should make the movie all that much better for everyone.