How Ian Thornley Almost Ended Up in Velvet Revolver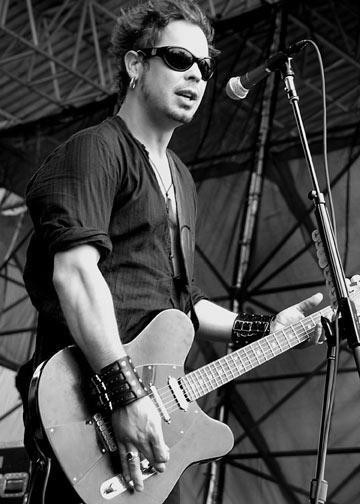 Just as Ian Thornley was getting ready to re-launch Big Wreck after a decade of inactivity, he got a call from Slash.  He and the rest of the guys in Velvet Revolver were still actively looking for someone to be their new singer after the departure of Scott Weiland.  
Would Ian be interested?  What do you think?  Slash sent up a couple of tracks for Ian to sing on.  That went well, so he flew down to LA to give a formal audition.  
That went well, too—except for one thing.  Ian also wanted assurances that he'd still be able to play guitar.  Deal-breaker.  There were already two guitar players in Velvet Revolver, one of whom was Slash.  They didn't need another one.  
And besides, Ian was more comfortable as a front man standing behind a guitar.  He didn't have all the front man moves.  Too bad—but it was a helluva experience.