How long should a podcast be? That and other facts from a new study.
Pex is a music and video analytics and digital rights management company. Curious about how podcasts are evolving, they launched a new study into podcasting trends. The resulting stats are for America, but some of this information is equally applicable to Canada.
1. There are LOTS of podcasts.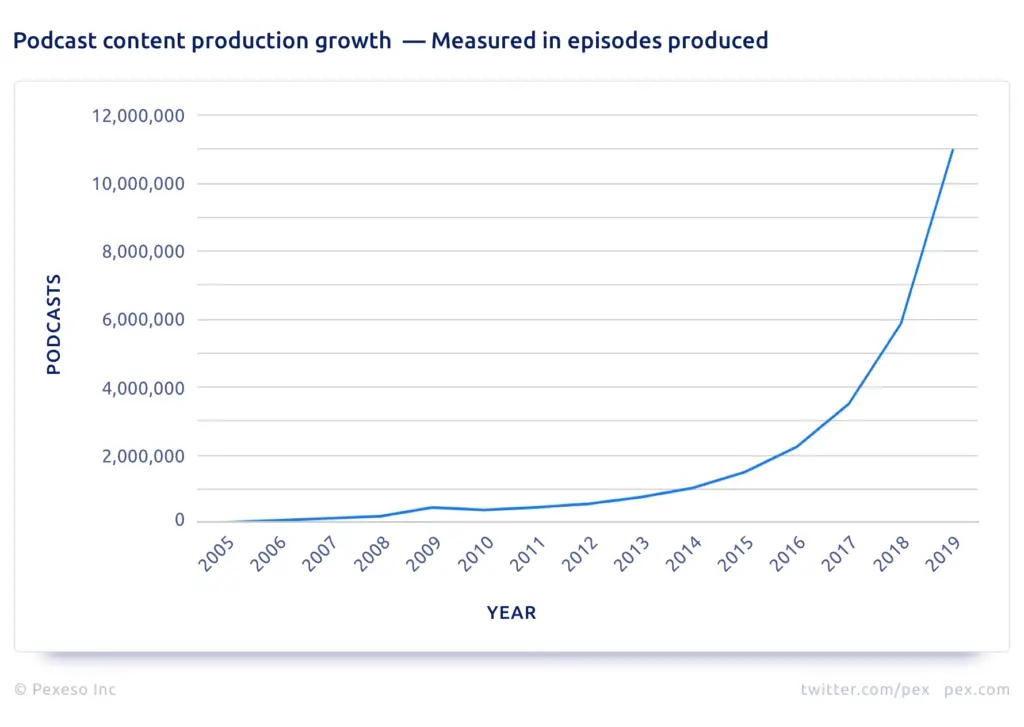 2. The average length of a podcast is 35 minutes and 27 seconds, which is down from 2015 when episode length peaked at 45 minutes and 44 seconds.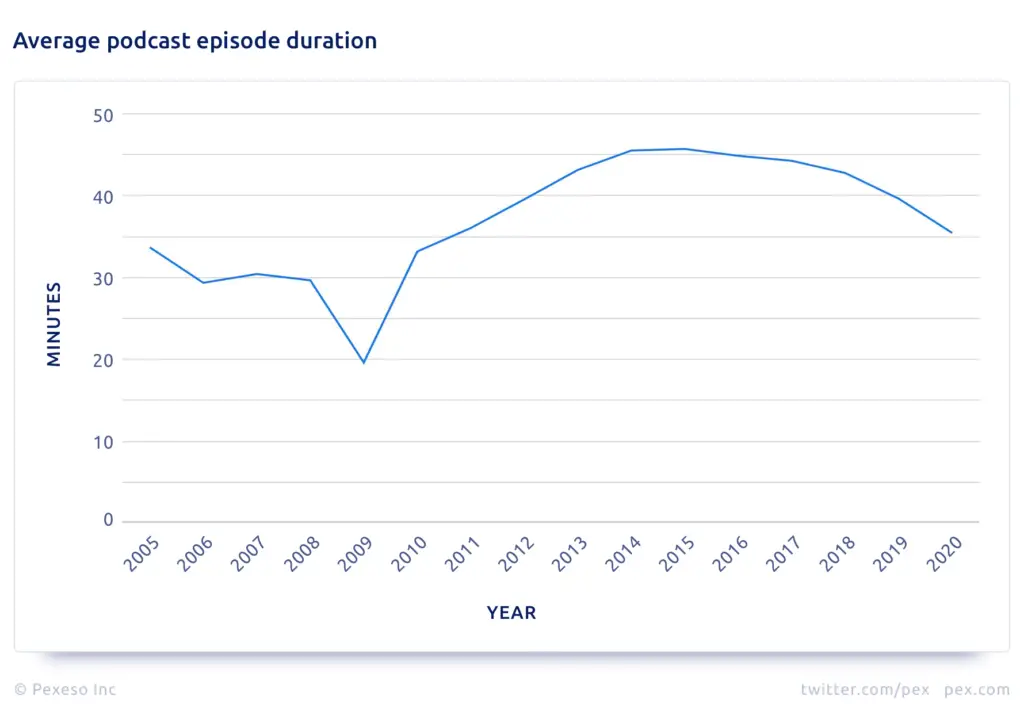 3. We won't run out of podcasts anytime soon. Nearly seven million hours of podcasts were published in 2019.
4. The biggest category of podcasts is…Christianity?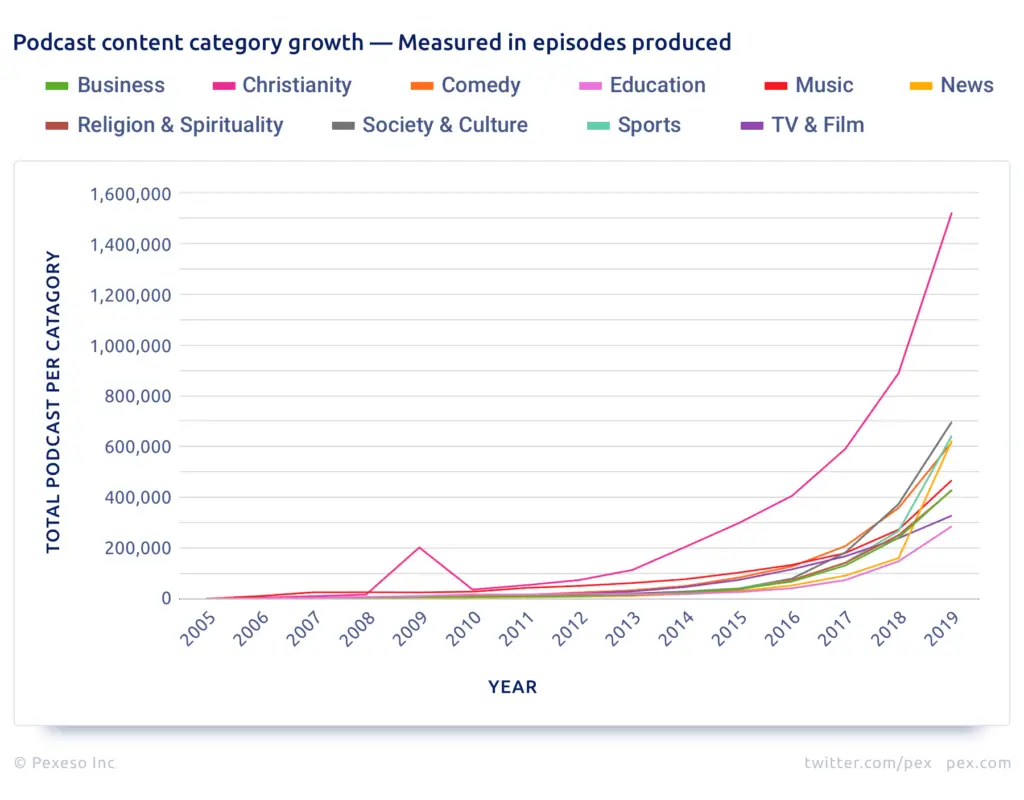 5. But comedy is the most popular category with listeners.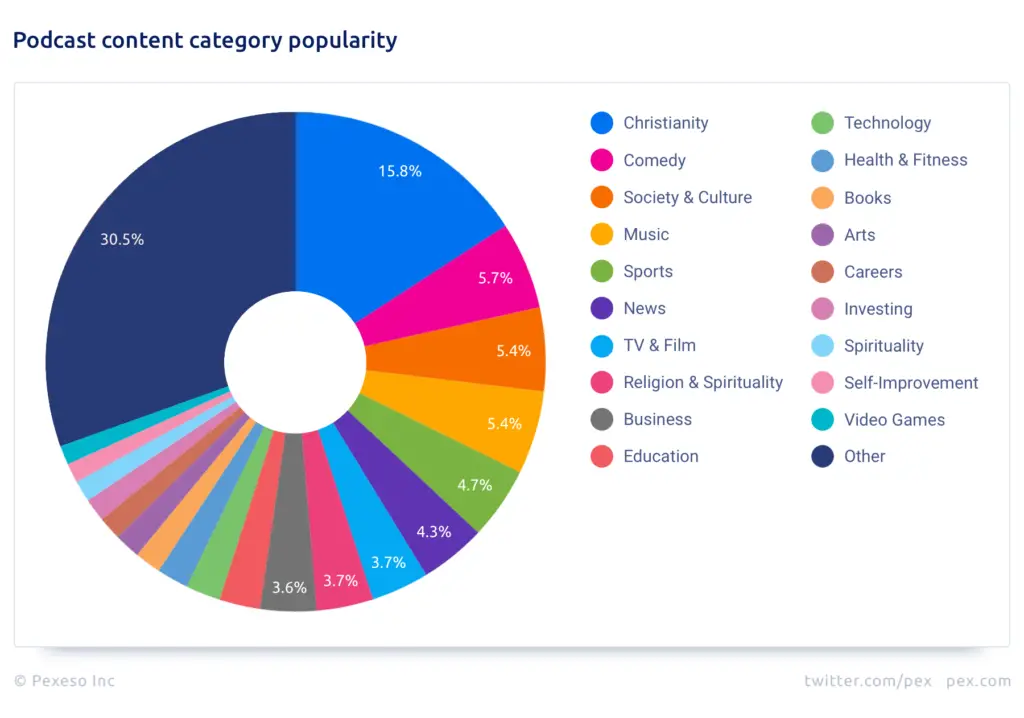 And although it's technically illegal to include any music in podcasts, 16.8% of them contain music. Compare that to videos on YouTube, 84% of which feature music. If publishers and rights holders can figure out how to license music for podcasts, there's a lot of money to be made.