How Madonna Accomplished the Impossible with Her Last World Tour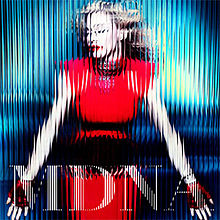 The logistics of the modern touring industry fascinating.  While working on a documentary about Arthur Fogel, head of global touring for Live Nation, I gained a new appreciation of how complex putting together a world tour is.  Fogel was responsible for the Police reunion tour, U2's 360 Tour and Madonna's MDNA roadtrip.
Ruth Blatt, a reformed academic (her description, not mine) loves to analyze music and musicians in interesting ways.  Check out this article she wrote for Forbes about how Madonna pulled off her MDNA world tour.
Sunday night Madonnareceived a Billboard Music Award for the Top Touring Artist of 2012. Her MDNA tour, which brought in $305 million, was a musical and visual extravaganza. Madonna performed with 140,000 pounds of gear suspended above her head. She danced on 42-square-inch squares undulating up and down, reaching eight feet above the stage. What's more, at each of the 88 stops of the tour, the stage had been built in a few short hours by a local crew who has never seen it (or the traveling roadies) before. Rock concerts descend upon a host site and then quickly disappear. The only certainty is that of unforeseen obstacles. How do they get the show to go on every night, no matter what?
The people who know the answer to that question work for TAIT, the company behind Madonna's stage set. TAIT has built the sets for all ten highest grossing tours of all time, including for Roger Waters, The Rolling Stones, and U2. TAIT has developed expertise in designing complex stage sets that can be safely, quickly, and cost effectively put together and taken apart.