How Much Does Apple Make from Music on iTunes? Not Much, Apparently.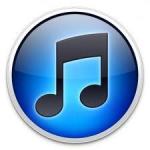 Whenever Apple releases financial information, they never break out how much they make from selling music through iTunes. But because they're the world's biggest music retailer, there's a lot of curiosity around what kind of cash they're making from music sales.
The answer seems to be "not much."
Apple is a hardware company. Ventures like iTunes exist only to push and compliment the sales of things like iPhones, iPads, iPods and Macs. A company called Asymco made some educated guesses on how much the various products sold in the iTunes store return to Apple.
The margin on music? One per cent. Maybe. The company is certainly not geting rich selling music. It's all about moving as much high-margin hardware as possible.
Read the whole story at 9 to 5 Mac.