How Much Does Jack White Love Vinyl? This Much: $200,000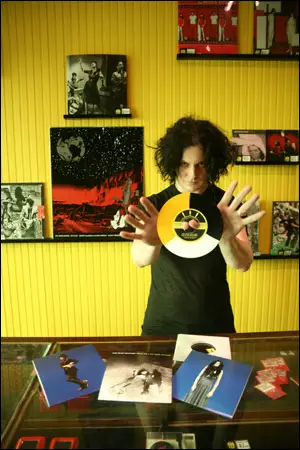 Here are two more reasons to admire Jack White:
1.  Last month, he donated $142,000 to bail out Detroit's Masonic Temple, a music venue that was threatened with foreclosure.
2.  He's just donated $200,000 to the National Recording Preservation Foundation, a two year-old organization dedicated to preserving recorded musical works.
This means that everything from wax cylinders and 78 RPM records to rare audio tapes (including, one supposes, 8-tracks) will be preserved for all time.  Good on ya, Jack.