How People ACTUALLY Discover Music
How do you find out about new artists/songs/albums/genres/trends/etc? If you're reading this, chances are you're not normal. The chart below–part of a presentation at SXSW by EMI–shows how most of the world discovers music.
While there are millions of hardcore music fans who spend hours searching for and researching music, there are billions who still learn about new music the old fashioned way.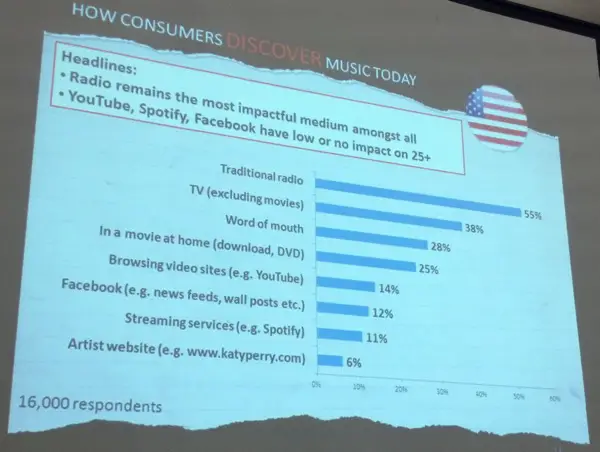 (Via Digital Music News)