How People Listen in the Car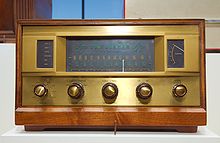 Although these are American numbers–and numbers collected by radio-related companies (Arbitron, Edison and Scarborough)–there's something to be gleaned here.
At the moment, 84% of drivers and passengers say that AM and FM radio is their top choice for entertainment while in a car. That's comforting for radio group owners. However…
24% of those 18 and older have used their iPod/MP3 player in the car.
If we move to just 18-24 year-olds, 55% of them have hooked up an iPod in the car.
About 20% of people 18-24 (6% overall) access Pandora on their phone in the car.
40% of Americans want built-in wireless in the car (and this beyond connecting just your smartphone).
Dig deeper and you'll find this:
The dominance of radio listening in cars has dropped by 12% since 2003.
In-car listening to satellite radio has increased from 1% in 2003 to 8% today.
Now look at this chart:
Radio had better pay attention to these trends. More detail here.