How Protective is Morrissey About His Hair? You Won't Believe It.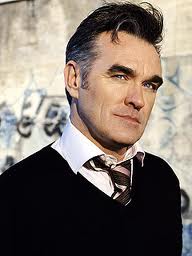 Very. He even takes care of the hair that's just been cut off. From Gawker:
[U]nlike your typical barbershop patron who leaves the clippings on the floor, Morrissey requested a hair doggie-bag for the road.
That's right: he requested that the shop swept up the cut locks so he could take them with him. Why? Are fans still that crazy about snagging a piece actual of Mozzer DNA? Does he plan to sell old follicles on eBay? Is he knitting a sweater?
Feel free to speculate wildly and irresponsibly.