How Selling Out Saved Indie Rock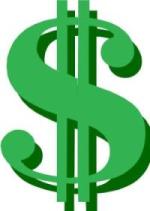 That's a bit harsh–obviously a bit of link-baiting with the headline–but there is an underlying truth to this article from BuzzFeed
Not long ago, the idea of selling a song for a commercial would have been seen as career suicide. Now, thanks to the music industry's implosion and the rise of a new generation of artist-friendly ad execs, bands can barely survive without doing so. But has the bubble already burst?
It's 2 p.m., the Friday before Christmas 2012, on the 21st floor of the Leo Burnett building in downtown Chicago. Young executives, creatives, admins, and interns are all packed into a large meeting room, giddy and restless; today is special. Canadian sister folk-pop duo Tegan and Sara step onto a foot-high stage and play three songs — including the first two singles from their seventh album, Heartthrob, which they will release the following month. The fluorescent lights stay on, the city's skyline splayed out behind them. Afterward, nearly all of the 200-odd employees in attendance will stand in line, phone at the ready, to pose for pictures with the band, just like fans after any concert.
And Tegan and Sara, who eventually cracked the Top 20 with Heartthrob's "Closer," need to win over this audience just as they would at any concert. A track in the right commercial could bring about the kind of attention that magazine covers and radio play alone can no longer garner. Commercial placement, or a sync, has evidenced itself as the last unimpeded pathway to our ears — what was once considered to be the lowest form of selling out, of betraying fans and compromising principles, is now regarded as a crucial cornerstone of success. And as ads have become a lifeline for bands in recent years, the stigma of doing them has all but eroded. But with desperate bands flooding the market, the money at stake has dropped precipitously. Even the life raft has a hole in it.
You know you want to keep reading…