How Smartphoners are Streaming Radio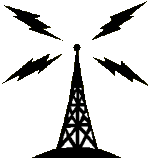 This is from All Access Music Group. Radio folks should pay attention.
Each week, in this space, we have been discussing smartphones. We have shared with you many key findings from NuVoodoo's 2013 national studies of Radio listeners 18-54.
Essential take-away #1: Daily tasks, social patterns, lifestyle habits, entertainment, and consumer behavior are all moving rapidly onto our phones. A massive culture shift is in progress.
Essential take-away #2: Radio stations can still get in on the ground floor and protect the audiences we have. Radio listeners who own smartphones are still listening to and valuing radio stations as much as listeners who do not. They are not sliding down a slippery slope. Their TSL, behavioral patterns, and emotional attachment to stations all closely resemble those of non-smartphoners.
Put those two take-aways together, and we get a very clear message: This is a great moment of opportunity for Radio, this time, to get ahead of a curve.