How Technology is Changing DIY Music Forever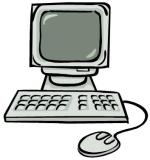 If you're an indie musician, you might find that many things in this Village Voice article ring true.
Open. Click. Send. In a matter of seconds, Max Schieble's pre-recorded vocal track from America appears in the e-mail inbox of his bandmate Danny Lentz, who is currently abroad in Paris. Lentz receives the file, pulls out a violin and plays his part from memory. The file is sent back over to Schieble, who then puts it through the mixing grind of free software programs including Logic, GarageBand and ProTools (all downloaded in "the glory days of MegaUpload").
Once on iTunes, an upload to SoundCloud and Band Camp – all free sharing programs that link to social media – is a token of victory. At a remarkable speed in a "more or less cost-free process," Pharaohs – a jazz-pop group that Schieble and Lentz co-founded, along with other rotating band members, two years ago – have created a song.